1981 Squirt
Description
1981 Squirt is a 33-card food issue set produced by Topps. Cards were printed on two-card "panels" that were then hung on the neck of two-liter bottles of Squirt soda. There are 22 unique two-card panels with the top card (which is actually in the middle of the panel) being one of the first eleven cards in the set, and the bottom card coming from cards #12-#33. The pattern for pairings was cards 1&12 and 1&23, 2&13 and 2&24, 3&14 and 3&25, and so forth on up to 11&22 and 11&33. Each panel, which measures 2 1/2" X 10 1/2", is perforated with each card measuring the standard 2 1/2" X 3 1/2" size.
The backs of each card is a reprint of that player's respective 1981 Topps card.
Supposedly panels 4&15, 4&26, 5&27, and 6&28 are more difficult to find.
Distribution
Two card "panel" on each two-liter bottle of Squirt soda.
Reviews
Checklist
Base Set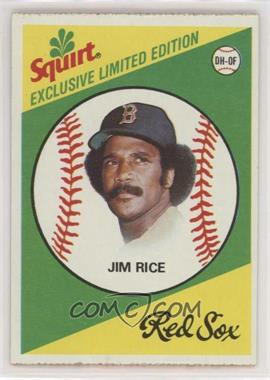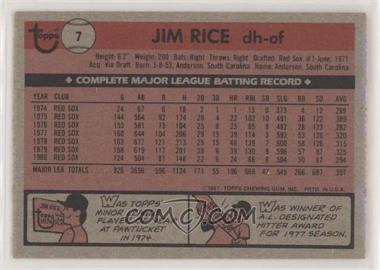 1 George Brett DP
2 George Foster DP
3 Ben Oglivie DP
4 Steve Garvey DP
5 Reggie Jackson DP
6 Bill Buckner DP
7 Jim Rice DP
8 Mike Schmidt DP
9 Rod Carew? DP
10 Dave Parker DP
11 Pete Rose DP
12 Garry Templeton
13 Rick Burleson
14 Dave Kingman
15 Eddie Murray SP
16 Don Sutton
17 Dusty Baker
18 Jack Clark
19 Dave Winfield
20 Johnny Bench
21 Lee Mazzilli
22 Al Oliver
23 Jerry Mumphrey
24 Tony Armas
25 Fred Lynn
26 Ron LeFlore SP
27 Steve Kemp SP
28 Rickey Henderson SP
29 John Castino
30 Cecil Cooper
31 Bruce Bochte
32 Joe Charboneau
33 Chet Lemon