1990 Donruss Baseball's Best
Description
1990 Donruss Baseball Best is a 288-card set sold in two separate 144 card factory sets. For 1990, Donruss split the Baseball Best set into two separate National League and American League sets and marketed separately. The front design was similar to the 1990 Donruss set except for the front borders being blue while the backs have complete major and minor league statistics as compared to the regular Donruss cards which only cover the past five major-league seasons.
An early Larry Walker card is featured within the NL set, while the AL set had a rookie year Sammy Sosa. However, just like the Sammy Sosa in the previous year's set, neither are considered "true" rookie cards.
Distribution
Two separate 144-card factory sets. Retail only.
Reviews
Checklist
Best National League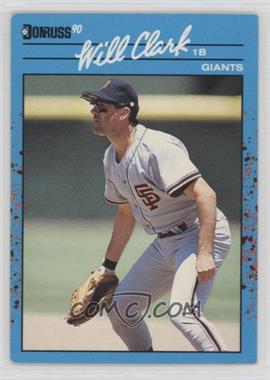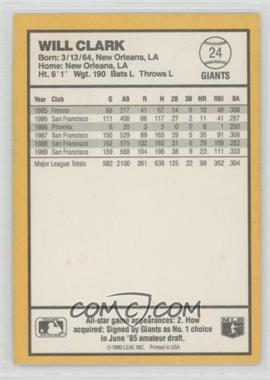 1 Eric Davis
2 Tom Glavine
3 Mike Bielecki
4 Jim Deshaies
5 Mike Scioscia
6 Spike Owen
7 Dwight Gooden
8 Ricky Jordan
9 Doug Drabek
10 Bryn Smith
11 Tony Gwynn
12 John Burkett
13 Nick Esasky
14 Greg Maddux
15 Joe Oliver
16 Mike Scott
17 Tim Belcher
18 Kevin Gross
19 Howard Johnson
20 Darren Daulton
21 John Smiley
22 Ken Dayley
23 Craig Lefferts
24 Will Clark
25 Greg Olson
26 Ryne Sandberg
27 Tom Browning
28 Eric Anthony
29 Juan Samuel
30 Dennis Martinez
31 Kevin Elster
32 Tom Herr
33 Sid Bream
34 Terry Pendleton
35 Roberto Alomar
36 Kevin Bass
37 Jim Presley
38 Les Lancaster
39 Paul O'Neill
40 Dave Smith
41 Kirk Gibson
42 Tim Burke
43 David Cone
44 Ken Howell
45 Barry Bonds
46 Joe Magrane
47 Andy Benes
48 Gary Carter
49 Pat Combs
50 John Smoltz
51 Mark Grace
52 Barry Larkin
53 Danny Darwin
54 Orel Hershiser
55 Tim Wallach
56 Dave Magadan
57 Roger McDowell
58 Bill Landrum
59 Jose DeLeon
60 Bip Roberts
61 Matt Williams
62 Dale Murphy
63 Dwight Smith
64 Chris Sabo
65 Glenn Davis
66 Jay Howell
67 Andres Galarraga
68 Frank Viola
69 John Kruk
70 Bobby Bonilla
71 Todd Zeile
72 Joe Carter
73 Robby Thompson
74 Jeff Blauser
75 Mitch Williams
76 Rob Dibble
77 Rafael Ramirez
78 Eddie Murray
79 Dave Martinez
80 Darryl Strawberry
81 Dickie Thon
82 Jose Lind
83 Ozzie Smith
84 Bruce Hurst
85 Kevin Mitchell
86 Lonnie Smith
87 Joe Girardi
88 Randy Myers
89 Craig Biggio
90 Fernando Valenzuela
91 Larry Walker
92 John Franco
93 Dennis Cook
94 Bob Walk
95 Pedro Guerrero
96 Checklist Card
97 Andre Dawson
98 Ed Whitson
99 Steve Bedrosian
100 Oddibe McDowell
101 Todd Benzinger
102 Bill Doran
103 Alfredo Griffin
104 Tim Raines
105 Sid Fernandez
106 Charlie Hayes
107 Mike LaValliere
108 Jose Oquendo
109 Jack Clark
110 Scott Garrelts
111 Ron Gant
112 Shawon Dunston
113 Mariano Duncan
114 Eric Yelding
115 Hubie Brooks
116 Delino DeShields
117 Gregg Jefferies
118 Lenny Dykstra
119 Andy Van Slyke
120 Lee Smith
121 Benito Santiago
122 Jose Uribe
123 Jeff Treadway
124 Jerome Walton
125 Billy Hatcher
126 Ken Caminiti
127 Kal Daniels
128 Marquis Grissom
129 Kevin McReynolds
130 Wally Backman
131 Willie McGee
132 Terry Kennedy
133 Garry Templeton
134 Lloyd McClendon
135 Daryl Boston
136 Jay Bell
137 Mike Pagliarulo
138 Vince Coleman
139 Brett Butler
140 Von Hayes
141 Ramon Martinez
142 Jack Armstrong
143 Franklin Stubbs
144 Checklist Card
Best American League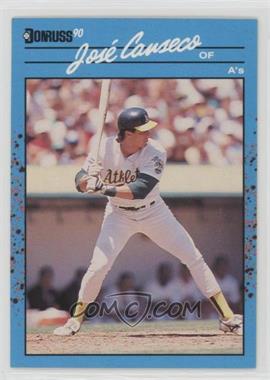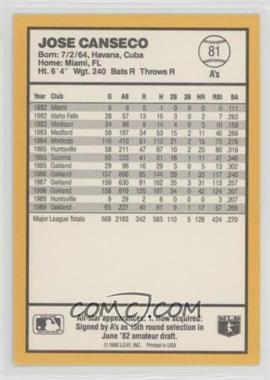 1 Ken Griffey, Jr.
2 Bob Milacki
3 Mike Boddicker
4 Bert Blyleven
5 Carlton Fisk
6 Greg Swindell
7 Alan Trammell
8 Mark Davis
9 Chris Bosio
10 Gary Gaetti
11 Matt Nokes
12 Dennis Eckersley
13 Kevin Brown
14 Tom Henke
15 Mickey Tettleton
16 Jody Reed
17 Mark Langston
18 Melido Perez
19 John Farrell
20 Tony Phillips
21 Bret Saberhagen
22 Robin Yount
23 Kirby Puckett
24 Steve Sax
25 Dave Stewart
26 Alvin Davis
27 Geno Petralli
28 Mookie Wilson
29 Jeff Ballard
30 Ellis Burks
31 Wally Joyner
32 Bobby Thigpen
33 Keith Hernandez
34 Jack Morris
35 George Brett
36 Dan Plesac
37 Brian Harper
38 Don Mattingly
39 Dave Henderson
40 Scott Bankhead
41 Rafael Palmeiro
42 Jimmy Key
43 Gregg Olson
44 Tony Pena
45 Jack Howell
46 Eric King
47 Cory Snyder
48 Frank Tanana
49 Nolan Ryan
50 Bob Boone
51 Dave Parker
52 Allan Anderson
53 Tim Leary
54 Mark McGwire
55 Dave Valle
56 Fred McGriff
57 Cal Ripken, Jr.
58 Roger Clemens
59 Lance Parrish
60 Robin Ventura
61 Doug Jones
62 Lloyd Moseby
63 Bo Jackson
64 Paul Molitor
65 Kent Hrbek
66 Mel Hall
67 Bob Welch
68 Erik Hanson
69 Harold Baines
70 Junior Felix
71 Craig Worthington
72 Jeff Reardon
73 Johnny Ray
74 Ozzie Guillen
75 Brook Jacoby
76 Chet Lemon
77 Mark Gubicza
78 B.J. Surhoff
79 Rick Aguilera
80 Pascual Perez
81 Jose Canseco
82 Mike Schooler
83 Jeff Huson
84 Kelly Gruber
85 Randy Milligan
86 Wade Boggs
87 Dave Winfield
88 Scott Fletcher
89 Tom Candiotti
90 Mike Heath
91 Kevin Seitzer
92 Ted Higuera
93 Kevin Tapani
94 Roberto Kelly
95 Walt Weiss
96 Checklist Card
97 Sandy Alomar
98 Pete O'Brien
99 Jeff Russell
100 John Olerud
101 Pete Harnisch
102 Dwight Evans
103 Chuck Finley
104 Sammy Sosa
105 Mike Henneman
106 Kurt Stillwell
107 Greg Vaughn
108 Dan Gladden
109 Jesse Barfield
110 Willie Randolph
111 Randy Johnson
112 Julio Franco
113 Tony Fernandez
114 Ben McDonald
115 Mike Greenwell
116 Luis Polonia
117 Carney Lansford
118 Bud Black
119 Lou Whitaker
120 Jim Eisenreich
121 Gary Sheffield
122 Shane Mack
123 Alvaro Espinoza
124 Rickey Henderson
125 Jeffrey Leonard
126 Gary Pettis
127 Dave Stieb
128 Danny Tartabull
129 Joe Orsulak
130 Tom Brunansky
131 Dick Schofield
132 Candy Maldonado
133 Cecil Fielder
134 Terry Shumpert
135 Greg Gagne
136 Dave Righetti
137 Terry Steinbach
138 Harold Reynolds
139 George Bell
140 Carlos Quintana
141 Ivan Calderon
142 Greg Brock
143 Ruben Sierra
144 Checklist Card
Donruss
Triopoly Era:
Junk Wax Era:
Post Junk Wax Era:
Pinnacle Brands Era:
Donruss-Playoff Era:
Panini America Era:
---
Parallel Brands:
---
All-Stars:
Highlights:
The Rookies:
Baseball's Best:
---
Other Donruss Brands: