1999 Fleer White Rose
Description
In 1999, Fleer purchased White Rose Collectibles, a manufacturer of officially-licensed die-cast collectible vehicles. For White Rose's 1999 baseball line, Fleer included a baseball card with each die-cast truck.
The set includes 30 cards/cars (one for each team), with both packaged on a blister card. The corresponding card is a reprint of the player's respective 1999 Fleer Tradition base card, with the White Rose logo on the reverse side.
Due to the nature of this set, single cards are relatively scarce as the blister cards are rarely opened.
Distribution
Reviews
Checklist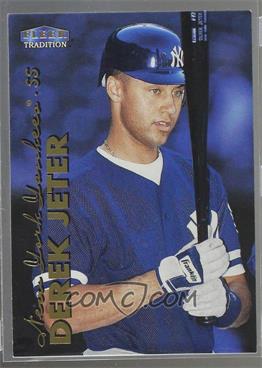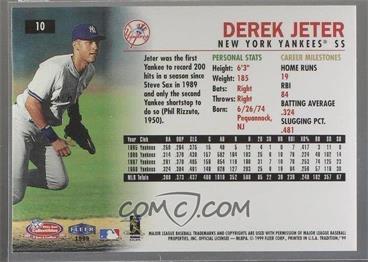 1 Cal Ripken, Jr.
2 Nomar Garciaparra
3 Tim Salmon
4 Frank Thomas
5 Jim Thome
6 Tony Clark
7 Johnny Damon
8 Jeromy Burnitz
9 Brad Radke
10 Derek Jeter
11 Ben Grieve
12 Ken Griffey, Jr.
13 Ivan Rodriguez
14 Carlos Delgado
15 Greg Maddux
16 Sammy Sosa
17 Sean Casey
18 Jeff Bagwell
19 Raul Mondesi
20 Vladimir Guerrero
21 Mike Piazza
22 Scott Rolen
23 Jose Guillen
24 Mark McGwire
25 Tony Gwynn
26 Barry Bonds
27 Larry Walker
28 Livan Hernandez
29 Matt Williams
30 Wade Boggs