2009-11 eTopps T-206 Tribute
Description
2009-11 eTopps T-206 Tribute is a 39-card set, that was offered on the eTopps platform over a period of three years. The set was produced in conjunction with the T-206 set's 100th anniversary, and each card is done in its style.
Collectors had the option to have their cards held by Topps, whereby they could sell them or buy from other collectors (much like one would buy and sell stocks) on the eTopps "floor" - a special section of eBay created for this product, or have the card mailed to them "in hand" for a nominal shipping and handling fee.
The eTopps program ended in 2012, and all unclaimed cards are still sitting in a warehouse in Delaware.
Checklist
All cards are serial-numbered to 749 copies.
2009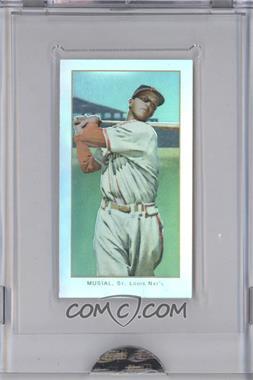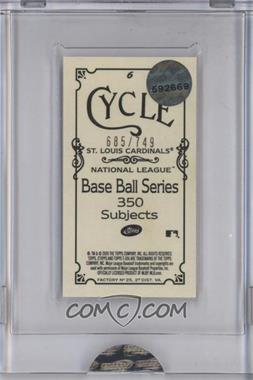 1 Ernie Banks
2 Jackie Robinson
3 Babe Ruth
4 Lou Gehrig
5 Cy Young
6 Stan Musial
7 Mickey Mantle
8 Cal Ripken Jr.
9 Honus Wagner
10 Nolan Ryan
2010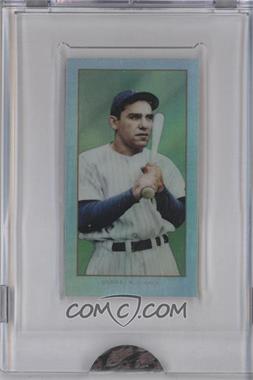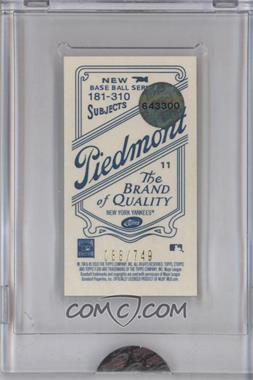 11 Yogi Berra
12 Mike Schmidt
13 Albert Pujols
14 Ichiro
15 Tom Seaver
16 Eddie Murray
17 Rogers Hornsby
18 Derek Jeter
19 Al Kaline
20 Bob Feller
21 Alex Rodriguez
22 Jimmie Foxx
23 Christy Mathewson
24 Ozzie Smith
25 Mordecai Brown
26 Andre Dawson
27 Carl Yastrzemski
28 Phil Rizzuto
29 Willie Keeler
30 Johnny Bench
31 Roger Maris
32 Kid Elberfeld
33 Rickey Henderson
2011
34 Hank Aaron
35 Tim Lincecum
36 Sandy Koufax
37 Joe DiMaggio
38 Walter Johnson
39 Ryan Howard