2010 Topps Factory Sets
Description
The first wave of 2010 Topps factory sets were released exclusively to The Hobby the week of July 15, 2010. As has been the case, there were multiple versions of the set: one "national" set and four regional sets (Phillies, Yankees, Red Sox, and an "All-Star Edition" exclusive to Southern California). The four regional sets came with a pack of five cards of players from the selected team (Angels in the case of the All-Star Edition) while the national set had a five-card pack of Red parallel cards, each serial-numbered to 299 copies.
The second wave of factory sets were released to both mass-market retail outlets and Hobby stores in November. Retail factory sets NOT sold at Target or Wal-Mart came with a set of five-card bonus all-star cards. The Target and Wal-Mart sets came with one of three Gold Refractors of Babe Ruth (Target) or Mickey Mantle (Wal-Mart). Hobby factory sets came with a 10-card Rookie Bonus set.
All factory sets included a Stephen Strasburg rookie card (#661). See our Guide to the 2010 Topps 661 Stephen Strasburg Cards for more information.
Distribution
One full complete set per box. Six sets per display tray.
Reviews
Checklist
Parallels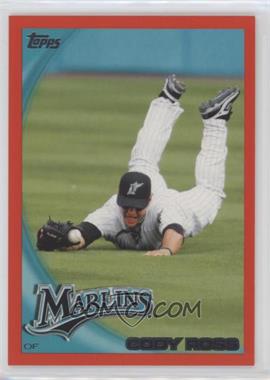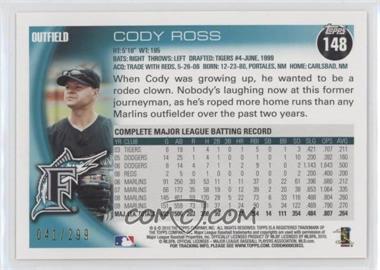 Red (serial-numbered to 299, five per national set)
Inserts
New York Yankees Factory Set Bonus Cards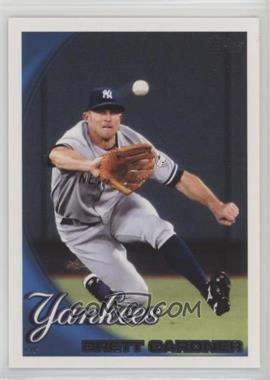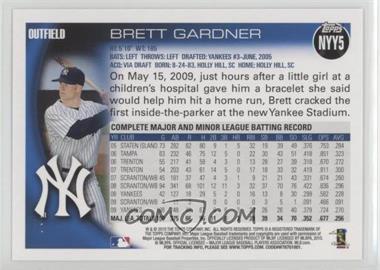 NYY1 Derek Jeter
NYY2 Alex Rodriguez
NYY3 Mariano Rivera
NYY4 Mark Teixeira
NYY5 Curtis Granderson
Boston Red Sox Factory Set Bonus Cards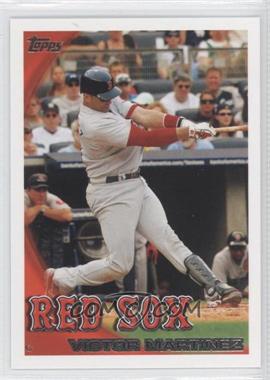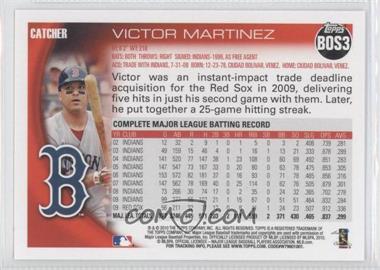 BOS1 Dustin Pedroia
BOS2 Jacoby Ellsbury
BOS3 Victor Martinez
BOS4 John Lackey
BOS5 Daisuke Matsuzaka
Philadelphia Phillies Factory Set Bonus Cards
PHI1 Roy Halladay
PHI2 Ryan Howard
PHI3 Chase Utley
PHI4 Jimmy Rollins
PHI5 Jayson Werth
All-Star Factory Set Bonus Cards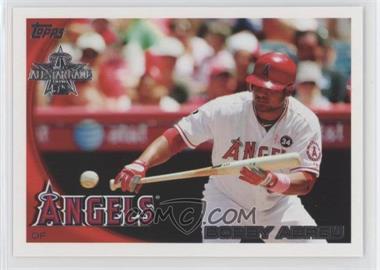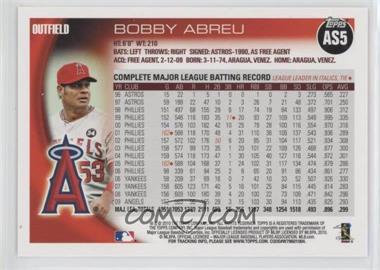 AS1 Hideki Matusi
AS2 Kendry Morales
AS3 Torii Hunter
AS4 Scott Kazmir
AS5 Bobby Abreu
Retail Bonus Cards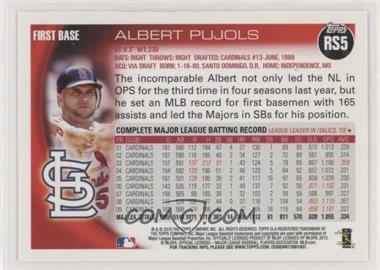 RS1 Ryan Howard
RS2 Ichiro
RS3 Hanley Ramirez
RS4 Derek Jeter
RS5 Albert Pujols
Award Winners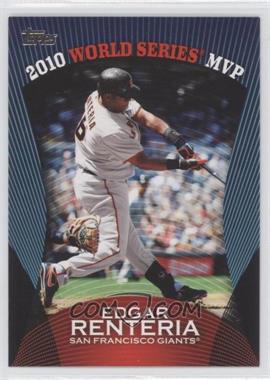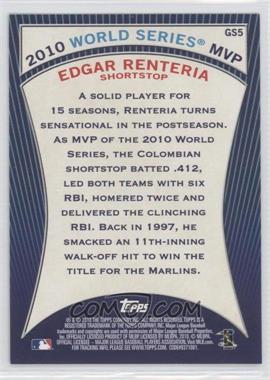 GS2 Roy Halladay
GS1 Felix Hernandez
GS3 Josh Hamilton
GS4 Joey Votto
GS5 Edgar Renteria
Hobby Rookie Bonus Cards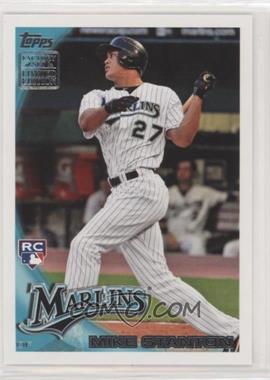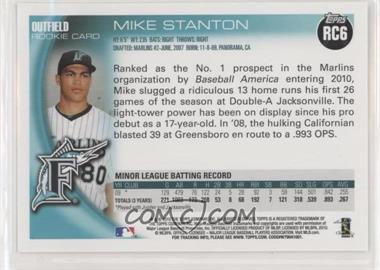 RC1 Jason Heyward
RC2 Mike Leake
RC3 Starlin Castro
RC4 Austin Jackson
RC5 Carlos Santana
RC6 Mike Stanton
RC7 Stephen Strasburg
RC8 Andrew Cashner
RC9 Brennan Boesch
RC10 Brian Matuz
Target Babe Ruth Chrome Gold Refractors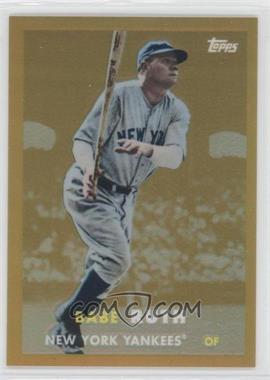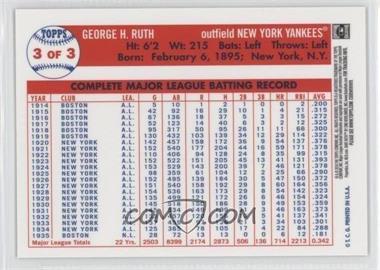 1 Babe Ruth
2 Babe Ruth
3 Babe Ruth
Wal-Mart Mickey Mantle Chrome Gold Refractors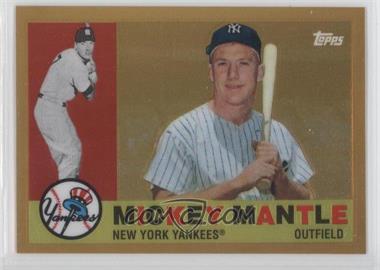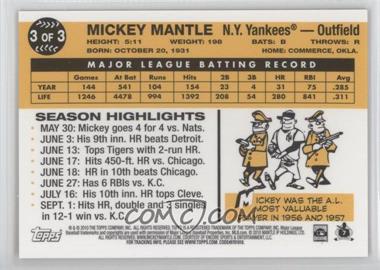 1 Mickey Mantle
2 Mickey Mantle
3 Mickey Mantle
Target Mickey Mantle MVP Manufactured Patches