1974 Topps
Description
1974 Topps is a 660-card set released in January, 1974. The set represented the first time Topps had "all 660 cards in one series" -- primarily so that later series baseball did not compete with Topps' football and basketball sets. Also for the first time, factory sets were issued through the JCPenny catalog. Sales were probably disappointing for it wouldn't be until 1982 before factory sets were issued again. 1974 marks the first time Topps priced their cards at more than a penny a card.
Each team's manager and his coaches again have a combined card with small pictures of each coach below the larger photo of the team's manager.
The first six cards in the set (1-6) feature a tribute to Hank Aaron's illustrious career in anticipation of his becoming the All-Time Home Run King (he ended the '73 season with 713 home runs). The first card announces that Hank was "New All-Time Home Run King". Cards (2-6) give a career highlight summaries while showcasing his prior Topps cards on the front. Other subsets included in the set are League Leaders (201-208), All-Stars (331-339), Playoffs (470-471), World Series (472-479), and Rookie Prospects (596-608). The card backs for the All-Stars (331-339) have no statistics, but form a picture puzzle of Bobby Bonds, the 1973 All-Star Game MVP. The Rookie Prospects were organized by position and showcased four players each.
Of the 660 cards in the set, 95 are rookie cards. The key Rookie Cards in this set are Ken Griffey, Sr., Bucky Dent, Frank Tanana, Dave Parker, and eventually Hall of Famer Dave Winfield (which curiously, does not have a Washington variation).
1974 Topps also features the final playing days base cards of HOF's Luis Aparicio (61), Orlando Cepeda (83), & Al Kaline (215).
Distribution
Wax: 36 packs per box, eight cards plus one team checklist and one stick of gum per pack (SRP: 10¢).
Wax: 36 packs per box, eight cards and one stick of gum per pack (SRP: 10¢).
Wax: 2 card packs plus one stick of gum
Cello: 24 packs per box, 18 cards plus one stick of gum per pack (SRP: 25¢).
Rack: 42 cards per pack (SRP: 39¢).
500-card vending boxes
Factory sets (exclusive to the J.C. Penny catalog). Includes the 44-card 1974 Topps Traded set.
Reviews
Checklist
Base Set
Hank Aaron Special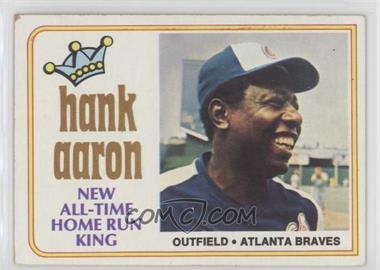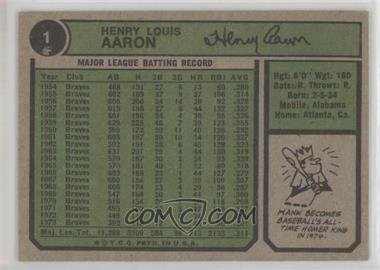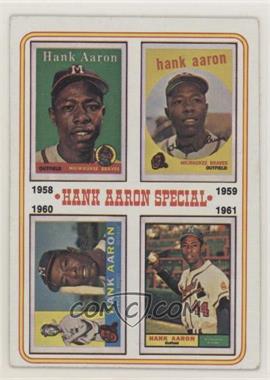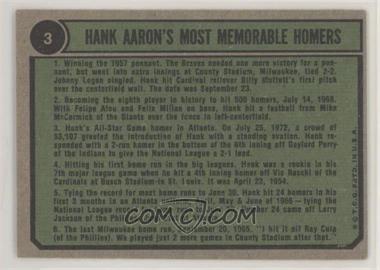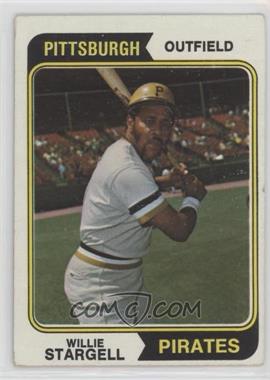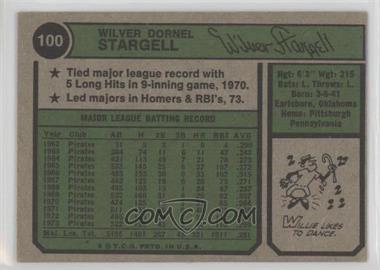 League Leaders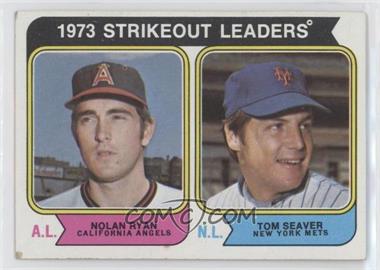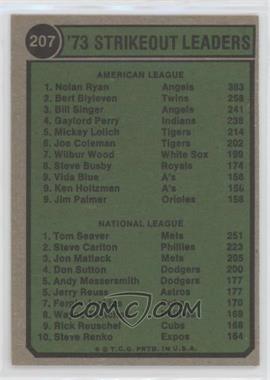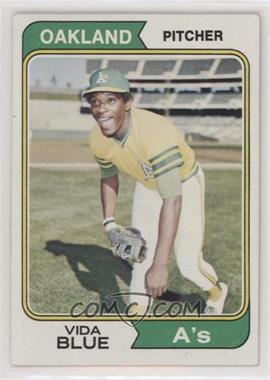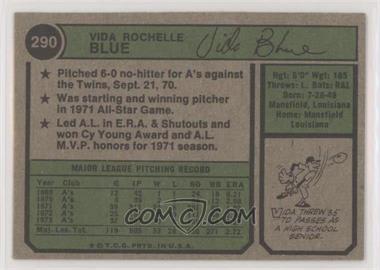 All-Stars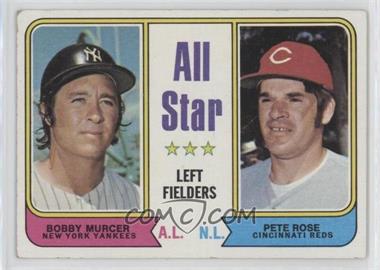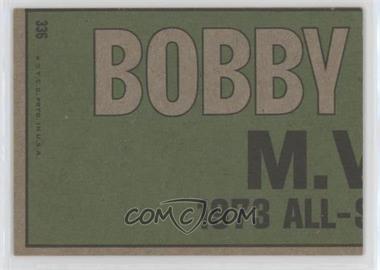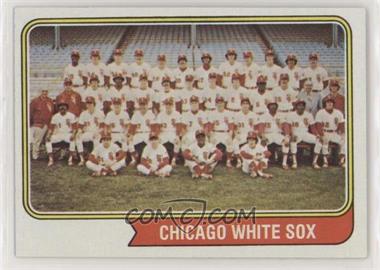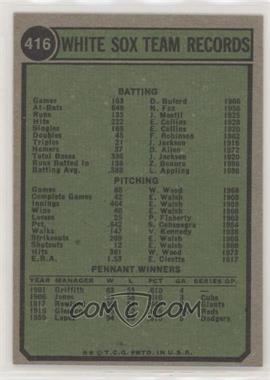 1973 ALCS/NLCS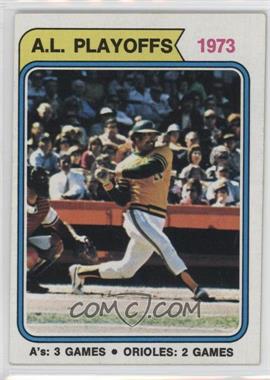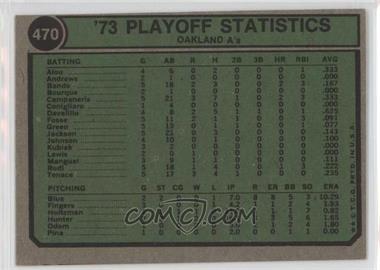 1973 World Series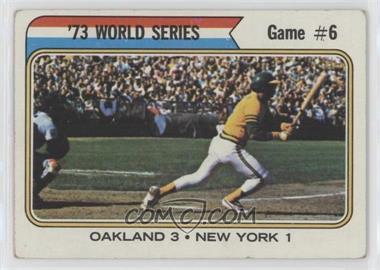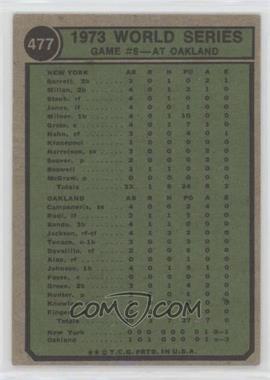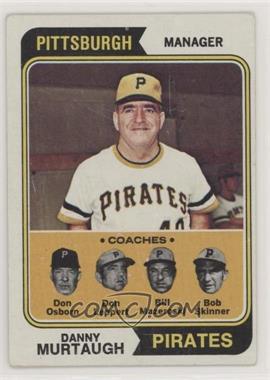 1974 Rookies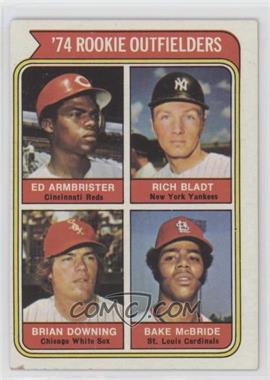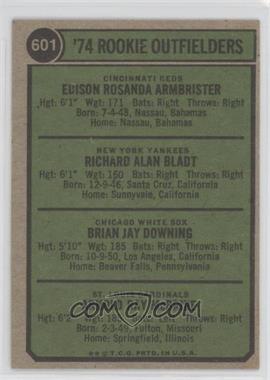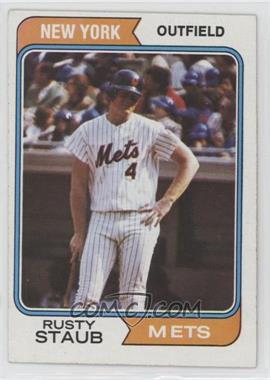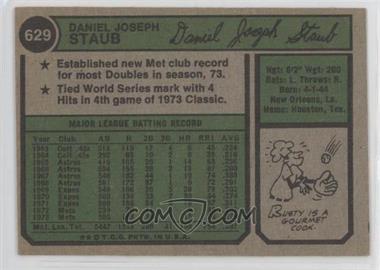 Variations
Washington "Nat'l League"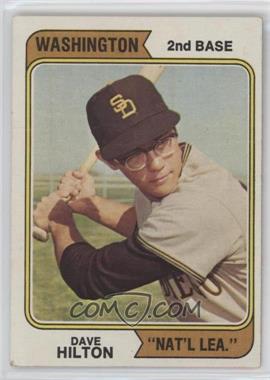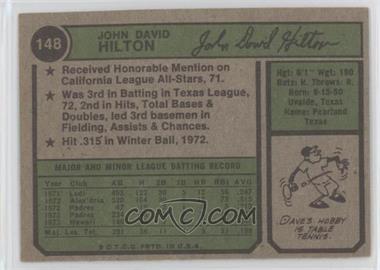 1974 Topps Baseball is perhaps best known for the fifteen "Washington" variations. In May of 1973, the San Diego Padres were sold with the intent of relocating the team to Washington D.C. for the following season -- so much so, that the National League had approved the move, a prototype red, white, and blue uniform was unveiled, and a 1974 National League schedule with the Padres in D.C. issued. In January 1974, McDonald's founder and CEO Ray Kroc swooped in, bought the Padres, and agreed to keep them in San Diego.
Topps was midway through the production of their 1974 baseball set when the purchase was announced; however, as a contingency, produced fifteen Padres cards (13 players, the team card, and a Rookie Prospects card) with "Washington `Nat'l Lea.'" as the city/team name. Not all Padres have this variation -- notably the rookie card of Dave Winfield. In later pressings, and for the Traded edition, these fifteen would be corrected.
The Washington cards are noticeably scarcer than their Sane Diego counterparts.
Parallels
O-Pee-Chee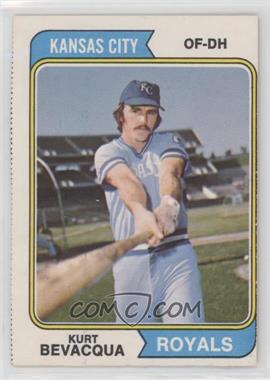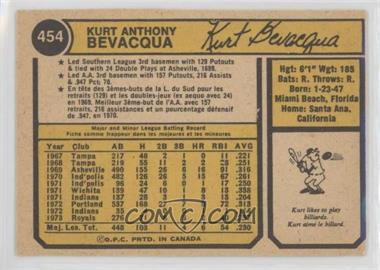 The 1974 O-Pee-Chee Baseball is a full 660-card parallel of the Topps set made for the Canadian market by O-Pee-Chee. Both versions have a near-identical design. Card backs are printed in both English and French and have a bright yellow, as opposed to dark green, hue.
Because O-Pee-Chee was produced later than Topps, there are no "Washington, Nat'l Lea." variations.
NOTE: The Hank Aaron Special subset takes up the first nine cards in the OPC set -- as opposed to six in Topps. As a result, cards #7, 8, and 9 in the Topps set (Jim "Catfish" Hunter, George Theodore, and Mickey Lolich, respectively) are renumbered to #196, 99, and 166, respectively. Manager and Coaches cards for the Brewers (#99) and Royals (#166) and Jim Fregosi (#196) do not exist in the O-Pee-Chee set.
Packs contained eight cards (two fewer than last year) and a stick of gum for C$0.10. 36 packs made up a box.
Inserts
Team Checklists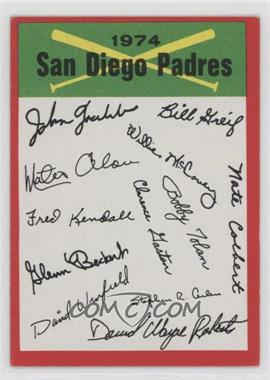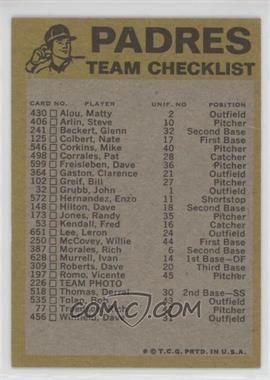 The 1974 Team checklists were randomly inserted into specially marked packs that read "Bonus Team Checklist Inside!" The cards are unnumbered and have bright red borders. Uncut sheets of these cards were also available through a wrapper mail-in offer.
Team Checklist with one or two stars on the back are known to exist.
O-Pee-Chee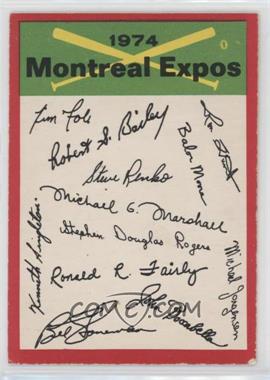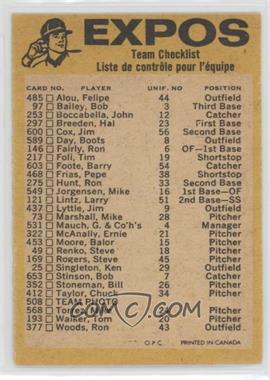 The team checklists were also randomly inserted into O-Pee-Chee packs. Just like the base set, each card is printed in French and English, and have a bright yellow hue.
1 Atlanta Braves
2 Baltimore Orioles
3 Boston Red Sox
4 California Angels
5 Chicago Cubs
6 Chicago White Sox
7 Cincinnati Reds
8 Cleveland Indians
9 Detroit Tigers
10 Houston Astros
11 Kansas City Royals
12 Los Angeles Dodgers
13 Milwaukee Brewers
14 Minnesota Twins
15 Montreal Expos
16 New York Mets
17 New York Yankees
18 Oakland A's
19 Philadelphia Phillies
20 Pittsburgh Pirates
21 San Diego Padres
22 San Francisco Giants
23 St. Louis Cardinals
24 Texas Rangers
Traded
See 1974 Topps Traded.
O-Pee-Chee
Pre-War Era:
Topps Replication Era:
Original Era:
Upper Deck Era:
---
O-Pee-Chee Premier: