Difference between revisions of "Bowman AFLAC"
Line 73:
Line 73:
 
 
 

==2008==

 

==2008==

 
+
 
+
 
+
 
 
 

<sql2wiki database="carddb">

 

<sql2wiki database="carddb">
---
Revision as of 20:28, 16 April 2019
Description
Bowman AFLAC is a series of card sets released in conjunction with the All-American Classic, an annual all-star game featuring some of America's best high school players. The event was started by the high school recruiting service Perfect Game in 2003 and has been played every summer ever since. The American Family Life Assurance Company (AFLAC) was the game's presenting sponsor from 2003-2010. Perfect Game picked up the sponsorship in 2011.
From 2004 to 2013 Topps was a co-sponsor of the AFLAC/Perfect Game All-American Classic and produced a card set for each game -- including on-card autographs. Since all players in the game were entering their senior year of high school, Topps could not release the autographs until after they had signed a professional contract (and not all players did).
For the 2004 and 2005 games, Topps seeded into packs of that year's Bowman Draft Picks & Prospects redemption cards good for an AFLAC set. Fulfillment of these sets could not begin until after the players had graduated, been drafted, and signed with an MLB team. As a result, the 2004 set was not fulfilled until January 2006 and the 2005 set until January 2007.
Beginning with the 2006 game, the unsigned version of the AFLAC/Perfect Game set has only been available to attendees of the All-American Classic game. Since the actual game is sparsely attended, the print runs on these cards are extremely scarce (Topps also gives each player an allotment of his own card). As part of Topps's sponsorship of the game, each player was required to autograph a number of cards (usually no more than 250) which would then be saved and used as inserts in various Bowman products -- just as soon as the player signed a professional contract.
A number of AFLAC autographs were used as cut signature inserts in 2010 and 2011 Topps Pro Debut.
2013 was the final year Topps produced this set as Leaf Trading Cards picked up the license.
Checklist
2004
See 2004 Bowman Draft Picks & Prospects.
2005
See 2005 Bowman Draft Picks & Prospects.
2006
Production of the 2006 Topps AFLAC set has been estimated at 250 copies, with each player receiving 100 of his own card. This was the only year in which the design of the Topps flagship baseball set was used for the AFLAC set.
NOTE: A "Promo" version of the 2006 set exists. Each Promo has the phrase "FOR PROMOTIONAL USE ONLY" printed on the front and has a game-action photo of the player.
BB Blake Beavan
BK Brett Krill
CC Christian Colon
CR Cameron Rupp
DB Drake Britton
DD Derek Dietrich
DM D.J. LeMahieu
DR Danny Rams
ED Evan Danieli
EG Erik Goeddel
FF Freddie Freeman
GP Greg Peavey
HM Hunter Morris
JG Jon Gilmore
JH Jason Heyward
JJ Justin Jackson
JL Joe Leftridge
JS Josh Smoker
JT John Tolisano
JV Josh Vitters
KB Kyle Blair
KD Kentrail Davis
KK Kevin Keyes
MB Madison Bumgarner
MB2 Michael Burgess
MH Matt Harvey
MM Michael Main
NN Nick Noonan
NR Neil Ramirez
PD Paul Demny
RP Rick Porcello
RS Robert Stock
SB Steven Brooks
SR Sam Runion
SS Sequoyah Stonecipher
TA Tim Alderson
TR Tanner Robles
YG Yasmani Grandal
Autographs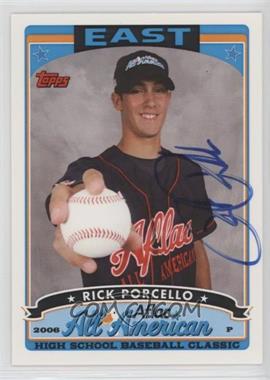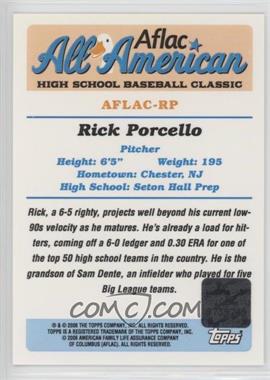 Autographs from the 2006 Topps AFLAC set were held by Topps and used as inserts in 2008, 2009, and 2010 Bowman Draft Picks & Prospects.
NOTE: Collectors should be advised when purchasing 2006 Topps AFLAC cards that are autographed but not serial-numbered.
Beginning with cards inserted into 2009 Bowman Draft Picks & Prospects (with the exception of 2011), Topps began to serial-number all pack-inserted AFLAC autographs as a security measure. Because the autographs inserted into 2008 Bowman Draft were not serial-numbered, there is no way to distinguish between the pack-inserted cards (which have genuine autographs) and autographs that did not pass through Topps' hands (which may or not be genuine). Theoretically, a collector could have attended the 2006 AFLAC game and had the card(s) he/she received at the door autographed by the player right then and there. Then again, it is also possible that someone could have bought an unautographed AFLAC card off eBay and forged a signature.
It is advised that collectors buy from a reputable source or a professionally graded card.
BB Blake Beavan 08BDPP
CC Christian Colon 10BDPP 49
CR Cameron Rupp 10BDPP 43
DB Drake Britton 08BDPP
DM D.J. LeMahieu 09BDPP 142
DR Danny Rams 08BDPP
FF Freddie Freeman 08BDPP
JG Jon Gilmore 08BDPP
JH Jason Heyward 08BDPP
JS Josh Smoker 08BDPP
JT John Tolisano 08BDPP
JV Josh Vitters 08BDPP
MB Madison Bumgarner 08BDPP
MH Matt Harvey 10BDPP 230
MM Michael Main 08BDPP
NN Nick Noonan 08BDPP
NR Neil Ramirez 09BDPP 240
PD Paul Demny 08BDPP
RP Rick Porcello 08BDPP
RS Robert Stock 09BDPP 236
SS Sequoyah Stonecipher 09BDPP 248
TA Tim Alderson 08BDPP
YG Yasmani Grandal 10BDPP 230
2007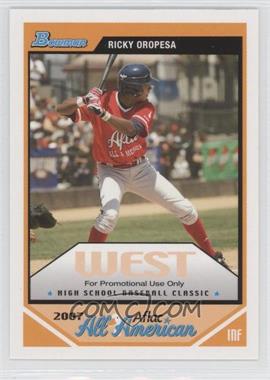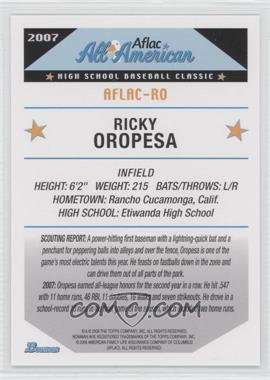 Once again a Promo set exists featuring game-action photography. Also, cards of coaches were made.
AB Andy Burns
AF Anthony Ferrara
AH Aaron Hicks
AM Alex Meyer
AN Adrian Nieto
AW Austin Wright
BD Brett DeVall
BH B.J. Hermsen
BN Billy Nicholson CO
BW Brett Warren
CA Chris Amezquita
CE Cecil Espy CO
CM Clark Murphy
DH Destin Hood
DM Daniel Marrs
EM Ethan Martin
GC Gerrit Cole
GL Garrison Lassiter
HM Harold Martinez
IG Isaac Galloway
JA Jack Armstrong
JC Jarred Cosart
JS Jordan Swagerty
KM Kevin Maris CO
KS Kyle Skipworth
MH Manny Hermosillo CO
MP Michael Palazzone
MS Mike Sheppard, Jr. CO
QM Quinton Miller
RO Ricky Oropesa
ROS Ryan O'Sullivan
SG Sonny Gray
SS Scott Silverstein
TB Tim Beckham
TH Taylor Hightower
TM Tim Melville
WF Wesley Freeman
WK Walker Kelly
XA Xavier Avery
Autographs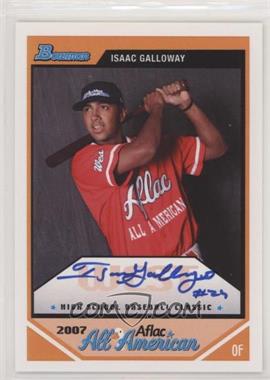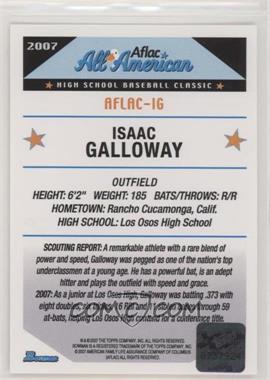 Autographs were inserted into packs of 2008, 2009, and 2010 Bowman Draft Picks & Prospects, and 2012 Bowman. As with the 2006 set, cards held over for 2008BDP&P were not serial-numbered.
AF Anthony Ferrara 08BDPP
AN Adrian Nieto 08BDPP
BH B.J. Hermsen 10BDPP 127
GC Gerrit Cole 12BOW 225
IG Isaac Galloway 08BDPP
JS Jordan Swagerty 12BOW 210
QM Quinton Miller 08BDPP
SG Sonny Gray 12BOW 200
TB Tim Beckham 10BOW 127
WF Wesley Freeman 09BDPP 231
XA Xavier Avery 08BDPP
2008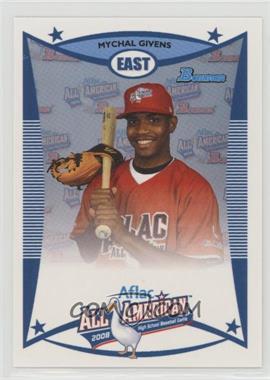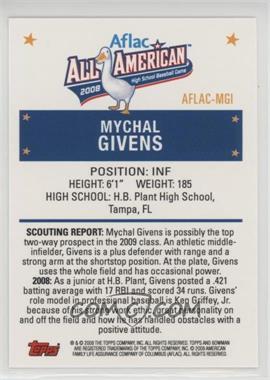 AM Austin Maddox
AS Andrew Susac
BG Brian Goodwin
BL Braxton Lane
BP Brooks Pounders
BW Beau Wright
CJ Christopher Jenkins
CT Chad Thompson
DN David Nick
DS Drew Steckenrider
DT Donovan Tate
DTU Daniel Tuttle
EC Ethan Carter
EW Everett Williams
IK Ian Krol
JM Jiovanni Mier
JMO Jacob Morris
JS Jonathan Singleton
JT Jacob Thompson
JTU Jacob Turner
JW Jonathan Walsh
KH Kyrell Hudson
KS Keyvius Sampson
LB Luke Bailey
LW LeVon Washington
MD Matt Davidson
MG Mychal Givens
MGR Matt Graham
MH Michael Heller
MP Matthew Purke
MS Max Stassi
MZ Michael Zunino
RS Richie Shaffer
SG Scooter Gennett
SGR Scott Griggs
SH Slade Heathcott
TM Tyler Matzek
ZQ Zack Wheeler
Autographs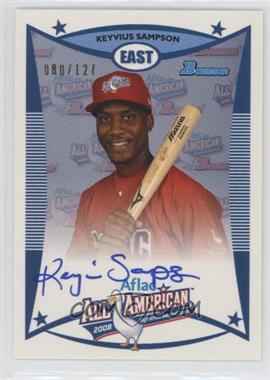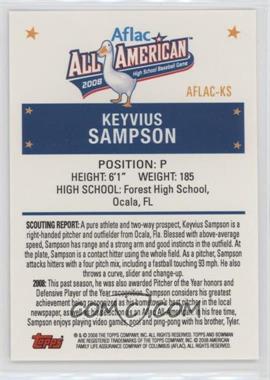 Autographs from the 2008 set were inserted into packs of 2009 and 2010 Bowman Draft Picks & Prospects and 2012 Bowman. All pack-inserted autographs were serial-numbered.
AS Andrew Susac 12BOW 210
BP Brooks Pounders 09BDPP 240
DN David Nick 09BDPP 243
DT Donovan Tate 10BDPP 244
DTU Daniel Tuttle 10BDPP 102
EW Everett Williams 10BDPP 127
IK Ian Krol 10BDPP 127
JM Jiovanni Mier 09BDPP 245
JS Jonathan Singleton 10BDPP 127
JTU Jacob Turner 10BDPP 22
KS Keyvius Sampson 10BDPP 127
LB Luke Bailey 10BDPP 230
MD Matt Davidson 09BDPP 206
MG Mychal Givens 10BDPP 230
MP Matthew Purke 12BOW 230
MS Max Stassi 09BDPP 174
MZ Michael Zunino 12BDPP 225
SG Scooter Gennett 10BDPP 230
SH Slade Heathcott 10BDPP 81
TM Tyler Matzek 09BDPP 244
ZW Zack Wheeler 09BDPP 244
2009
AC Andrew Cole
AS Aaron Sanchez
AV A.J. Vanegas
AW Austin Wilson
BH Bryce Harper
BR Brian Ragira
BS Brandon Stephens
CB Cameron Bedrosian
CC Chevez Clarke
CG Conrad Gregor
CN Connor Narron
DC Dylan Covey
DS DeAndre Smelter
JJ Jacoby Jones
JL Jared Lakind
JO Justin O'Conner
JS Josh Sale
JT Jameson Taillon
KB1 Krey Brasten
KB2 Kris Bryant
KC Kaleb Cowart
KG Kevin Gausman
KS Kellen Sweeney
KW Karsten Whitson
MA Michael Arencibia
ML1 Matt Lipka
ML2 Marcus Littlewood
ML3 Michael Lorenzen
PT Peter Tago
RA Robert Aviles
RG Reggie Golden
SA Stetson Allie
SR Shane Rowland
SS Stefan Sabol
TA Tyler Austin
TG Trey Griffin
TS Tyler Shreve
TW Tony Wolters
YC Yordy Cabrera
ZA Zach Alvord
Autographs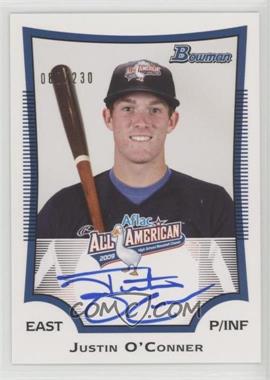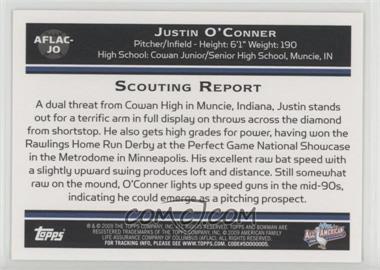 Autographs from the 2009 Bowman AFLAC set were inserted into packs of 2009, 2010, 2012, and 2013 Bowman Draft Picks & Prospects, 2014 Bowman and 2014 Bowman Chrome.
AS Aaron Sanchez 10BDPP 38
AW Austin Wilson 14BowChro 225
BH Bryce Harper 10BDPP 230
CC Chevez Clarke 10BDPP 35
JJ Jacoby Jones 14BowChro 225
JO Justin O'Conner 10BDPP 230
JS Josh Sale 10BDPP 230
JT Jameson Taillon 10BDPP 230
KB2 Kris Bryant 13BDPP 235
KC Kaleb Cowart 10BDPP 230
KG Kevin Gausman 12BDPP 225
ML1 Matt Lipka 10BDPP 37
PT Peter Tago 10BDPP 230
SA Stetson Allie 12BOW 230
2010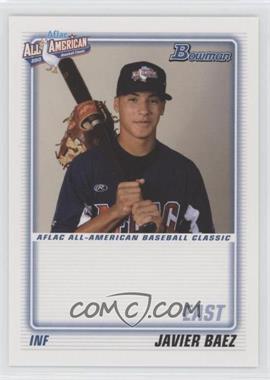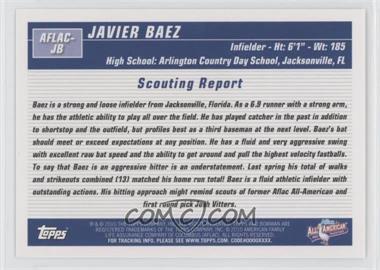 This was the last year the All-American Classic game was sponsored by AFLAC.
AB Archie Bradley
AH Austin Hedges
AS Austin Slater
ASU Andrew Suarez
BS Brandon Sedell
BSW Blake Swihart
CE Cecil Espy CO
CG Cameron Gallagher
CL Christian Lopes
CM Christian Montgomery
DB Dylan Bundy
DD Dylan Davis
DH Dillon Howard
DL Deshorn Lake
DM Daniel Camarena
DMA Dillon Maples
DME Daniel Mengden
DN Daniel Norris
FL Francisco Lindor
HO Henry Ownes
JB Javier Baez
JC Jake Cave
JF Jose Fernandez
JM John Magliozzi
JR Joe Ross
JT Josh Tobias
LG Larry Greene
MD Matthew Dean
MK Michael Kelly
PE Phillip Evans
PP Phillip Pfeifer
RJ Ricky Jacquez
RS Robert Stephenson
SD Shawon Dunston, Jr.
ST Sean Trent
TB Tyler Beede
TH Travis Harrison
TM Tyler Marlette
WF William Flamion
Autographs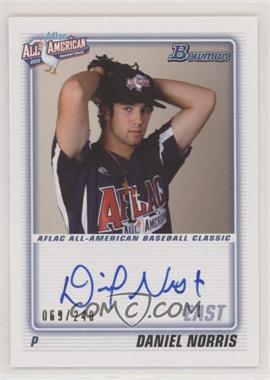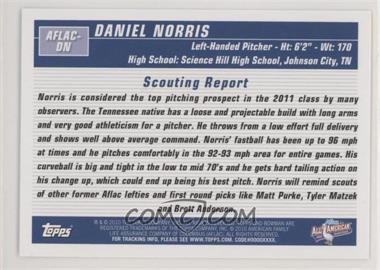 Autographs from the 2010 Bowman AFLAC set were inserted into packs of 2011 Bowman Draft Picks & Prospects, 2012, 2014, and 2016 Bowman, and 2014 Bowman Chrome
NOTE: Autographs inserted into packs of 2011 Bowman Draft Picks & Prospects were NOT serial-numbered. To placate collectors who pulled such cards, Topps offered to have them professionally graded by PSA at no charge provided they were sent back to Topps by July 1, 2012. Cards sent back to Topps as part of this program would be notated as having been pack-pulled on the label by PSA.
AB Archie Bradley 11BDPP
AH Austin Hedges 12BOW 240
ASU Andrew Suarez 16BOW
BSW Blake Swihart 11BDPP
DB Dylan Bundy 11BDPP
DH Dillon Howard 12BOW 225
DMA Dillon Maples 12BOW 230
DN Daniel Norris 12BOW 240
FL Francisco Lindor 11BDPP
HO Henry Owens 14BOW 235
JB Javier Baez 14BowChro 200
JF Jose Fernandez 12BOW 240
LG Larry Greene 11BDPP
RS Robert Stephenson 11BDPP
TB Tyler Beede 14BowChro 225
TH Travis Harrison 11BDPP
2011
NOTE: 2011 was the first year Perfect Game sponsored the All-American Classic game.
AA Albert Almora
AB Alex Bregman
AF Austin Fairchild
AP Andrew Pullin
AR Addison Russell
CC Carlos Correa
CF Carson Fulmer
CH Chris Harvey
CHA Courtney Hawkins
CJH C.J. Hinojosa
CJS C.J. Saylor
CO Corey Oswalt
CP Cody Poteet
CS Clate Schmidt
CSE Corey Seager
DD David Dahl
DR Daniel Robertson
DU Duane Underwood
HV Hunter Virant
JG Joey Gallo
JGO Jason Goldstein
JH Josh Henderson
JW Jesse Winker
JWI Jameis Winston
KB Keon Barnum
KP Kayden Porter
LG Lucas Giolito
LM Lance McCullers
LS Lucas Sims
MC Matthew Crownover
MF Max Fried
MS Matthew Smoral
MT Mitchell Traver
NR Nelson Rodriguez
NW Nick Williams
RB Ryan Burr
RM Ryan McNeil
RR Rio Ruiz
RW Rhett Wiseman
SB Skye Bolt
SG Steven Golden
TC Taylore Cherry
TR Tanner Rahier
TS Tucker Simpson
TW Trey Williams
WW Walker Weickel
Autographs
Autographs from the 2011 Perfect Game set were inserted into packs of 2012 Bowman Draft Picks & Prospects, 2013 and 2014 Bowman and 2014, 2015, and 2016 Bowman Chrome.
AB Alex Bregman 16BowChro
AR Addison Russell 12BDPP 229
CC Carlos Correa 12BDPP 235
CF Carson Fulmer 15BowChro 199
CHA Courtney Hawkins 12BDPP 233
CSE Corey Seager 14BOW 235
DD David Dahl 12BDPP 235
DR Daniel Robertson 14BowChro 225
DU Duane Underwood 16BowChro
JG Joey Gallo 12BDPP 235
JW Jesse Winker 13BOW 225
JWI Jameis Winston 15BowChro 199
KB Keon Barnum 12BDPP 235
LG Lucas Giolito 12BDPP 235
LM Lance McCullers 13BOW 225
LS Lucas Sims 12BDPP 225
MF Max Fried 12BDPP 235
NR Nelson Rodriguez 16BowChro
NW Nick Williams 16BowChro
RR Rio Ruiz 16BowChro
TR Tanner Rahier 13BOW 225
2012
AM Austin Meadows
AP A.J. Puk
BC Brady Corless
BM Billy McKinney
BMO Brett Morales
BN Brian Navarreto
CB Cavan Biggio
CF Clint Frazier
CH Clinton Hollon
CO Chris Oakley
COK Chris Okey
CR Christopher Rivera
CS Corder Sandberg
CSH Casey Shane
DB Derik Beauprez
DD Dustin Driver
DM Dane McFarland
DS Dominic Smith
GK Gosuke Katoh
IC Ian Clarkin
JB Jared Brasher
JC John Paul Crawford
JH Josh Hart
JHE Jan Hernandez
JM Jeremy Martinez
JMA Joey Martarano
JS John Sternagel
JSH Jordan Sheffield
JW Jonah Wesley
JWI Justin Williams
KC Kacy Clemens
KD Kevin Davis
KF Kevin Franklin
KS Kohl Stewart
MP Mayky Perez
NB Nicholas Banks
NC Nick Ciuffo
OM Oscar Mercado
RB Ronald Trey Ball III
RBO Ryan Boldt
RK Robert Kaminsky
RM Reese McGuire
RT Rowdy Tellez
RTY Robert Tyler
SG Stephen Gonsalves
SN Sheldon Neuse
TD Travis Demeritte
ZC Zack Collins
Autographs
Autographs from the 2012 Bowman Perfect Game set were inserted into packs of 2012 and 2013 Bowman Draft Picks & Prospects, 2014, 2015 Bowman, and 2018 Bowman, and 2014 Bowman Chrome and 2017 Bowman Chrome.
AJ Alex Jackson 15BOW 200
AM Austin Meadows 14BOW 235
AP A.J. Puk 17BowChro
BM Billy McKinney 14BOW 235
CF Clint Frazier 14BOW 235
CS Corder Sandberg 14BOW 235
DS Dominic Smith 14BOW 235
GK Gosuke Katoh 13BDPP 210
IC Ian Clarkin 13BDPP 210
JC John Paul Crawford 14BOW 235
JG Joe Gatto 15BOW 200
JWI Justin Williams 14BOW 235
KS Kohl Stewart 14BowChro 225
LW Levon Washington 14BowChro 225
MH Monte Harrison 15BOW 200
MK Michael Kopech 15BOW 200
NC Nick Ciuffo 14BOW 235
RK Robert Kaminsky 13BDPP 210
RM Reese McGuire 13BDPP 210
RT Rowdy Tellez 14BowChro 225
TB Trey Ball 14BOW 235
TD Travis Demeritte 13BDPP 235
ZP Zack Puk 17BowChro
Red Ink
These five cards, which were inserted into 2013 Bowman Draft Picks & Prospects, are all signed in red ink and serial-numbered to ten copies.
GK Gosuke Katoh
IC Ian Clarkin
RK Robert Kaminsky
RM Reese McGuire
TD Travis Demeritte
2013
2013 was the final year Topps sponsored the AFLAC/Perfect Game All-American Classic game.
AJ Alex Jackson
BA Brady Aiken
BC Bryce Carter
BD Braxton Davidson
BM Bryce Montes de Oca
BM Brandon Murray
BS Benito Santiago
CC Carl Chester
CJ Cobi Johnson
CV Cameron Vega
CV Chase Vallot
DC Dylan Cease
DD Darius Day
DH Derek Hill
DP David Peterson
DP DJ Peter
DS Devin Smeltzer
FG Foster Griffin
GD Greg Deichmann
GH Grant Holmes
GM Gareth Morgan
JB Justin Bellinger
JF Jack Flaherty
JG Jacob Gatewood
JG Joe Gatto
JL Jon Littell
JR Jakson Reetz
JS Justus Sheffield
JS Justin Smith
KJ Kel Johnson
KM Keaton McKinney
KM Kodi Medeiros
KP Keven Pimentel
LO Luis Ortiz
MC Michael Chavis
MH Monte Harrison
MH Michael Gettys
MK Michael Kopech
MM Mac Marshall
MW Marcus Wilson
NH Nick Gordon
RC Reese Cooley
SB Sean Bouchard
SG Stone Garrett
SH Scott Hurst
SR Sean Reid-Foley
TF Ti'Quan Forbes
TK Trenton Kemp
TK Tyler Kolek
TT Touki Toussaint
ZS Zack Shannon
Autographs
The first batch of autographs were inserted into packs of 2014 Bowman Draft.
DH Derek Hill 14BowDraft 199
JGA Jacob Gatewood 14BowDraft 199
JH Jack Flaherty 14BowDraft 199
KME Kodi Medeiros 14BowDraft 199
TKO Tyler Kolek 14BowDraft 199