1993 Upper Deck Diamond Gallery
Description
1993 Upper Deck Diamond Gallery is a 36-card, all-hologram, boxed set. Two subsets are present in this set; cards 29-31 are Gallery Heroes subset, and cards 32-36 are Diamonds in the Rough. Also included in the set are the checklist bearing the production number out of 123,600 sets produced, and a mail-away card for the Diamond Gallery card album.
Distribution
Boxed set
Reviews
Checklist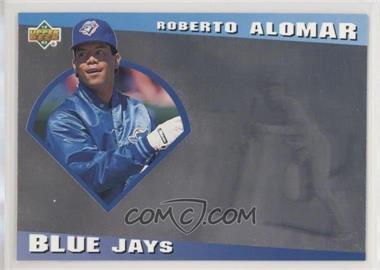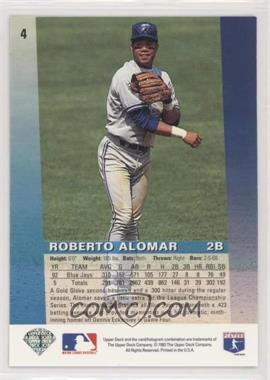 1 Tim Salmon
2 Jeff Bagwell
3 Mark McGwire
4 Roberto Alomar
5 Terry Pendleton
6 Robin Yount
7 Ray Lankford
8 Ryne Sandberg
9 Darryl Strawberry
10 Marquis Grissom
11 Barry Bonds
12 Carlos Baerga
13 Ken Griffey Jr.
14 Benito Santiago
15 Dwight Gooden
16 Cal Ripken Jr.
17 Tony Gwynn
18 Dave Hollins
19 Andy Van Slyke
20 Juan Gonzalez
21 Roger Clemens
22 Barry Larkin
23 Dave Nied
24 George Brett
25 Travis Fryman
26 Kirby Puckett
27 Frank Thomas
28 Don Mattingly
Gallery of Heroes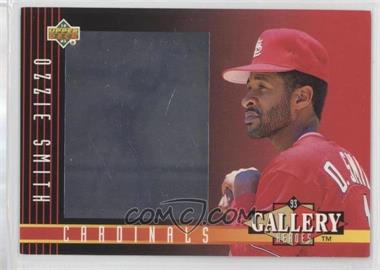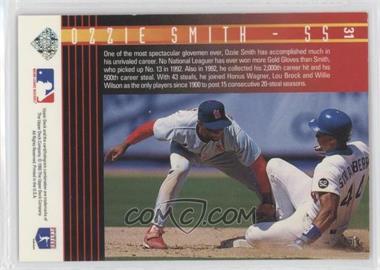 29 Rickey Henderson
30 Nolan Ryan
31 Ozzie Smith
Diamonds in the Rough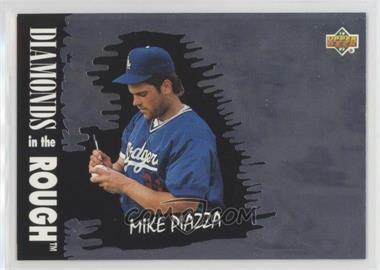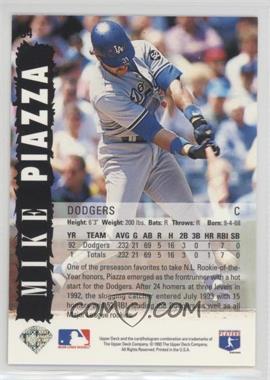 32 Wilfredo Cordero
33 Phil Hiatt
34 Mike Piazza
35 J.T. Snow
36 Kevin Young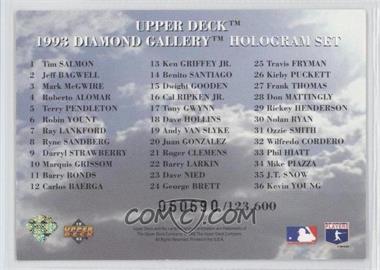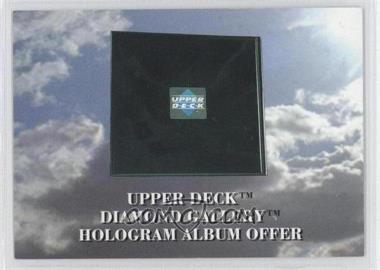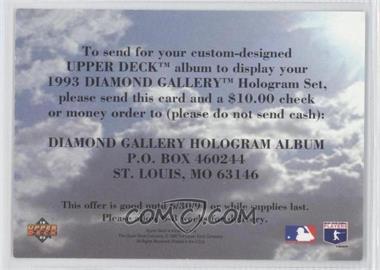 Each sealed boxed set contained a (non-holographic) checklist card that is serial-numbered to 123,600 sets and a coupon good for a custom 36-card album. The album coupon expired June 30th, 1994.
Checklist
Album Offer Card