1995 Bazooka
Description
1995 Bazooka is a 132-card set released in the summer of 1995. Dating back to the late-50s, Topps had issued various baseball card sets under the Bazooka name, but this was the first time a mainstream set was issued in pack form. Each five-card pack came with a chunk (as opposed to a stick) of Bazooka chewing gum.
There are no rookie cards in this set.
Distribution
36 packs per box, five cards plus one chunk of Bazooka gum per pack (MSRP: $0.50).
Factory sets.
Reviews
Insertion Ratios
| Cards | Total Cards | Numbered To | Odds |
| --- | --- | --- | --- |
| Base | 132 | - | ? |
| Red Hot | 22 | - | ? |
Checklist
Base Set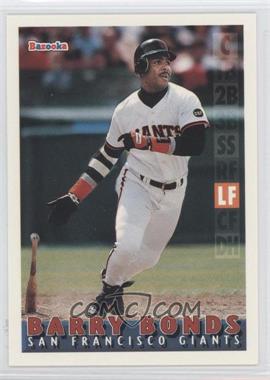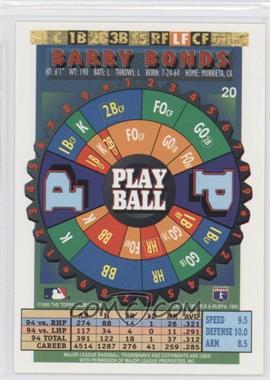 1 Greg Maddux
2 Cal Ripken, Jr.
3 Lee Smith
4 Sammy Sosa
5 Jason Bere
6 Dave Justice
7 Kevin Mitchell
8 Ozzie Guillen
9 Roger Clemens
10 Mike Mussina
11 Sandy Alomar, Jr.
12 Cecil Fielder
13 Dennis Martinez
14 Randy Myers
15 Jay Buhner
16 Ivan Rodriguez
17 Mo Vaughn
18 Ryan Klesko
19 Chuck Finley
20 Barry Bonds
21 Dennis Eckersley
22 Kenny Lofton
23 Rafael Palmeiro
24 Mike Stanley
25 Gregg Jefferies
26 Robin Ventura
27 Mark McGwire
28 Ozzie Smith
29 Troy Neel
30 Tony Gwynn
31 Ken Griffey, Jr.
32 Will Clark
33 Craig Biggio
34 Shawon Dunston
35 Wilson Alvarez
36 Bobby Bonilla
37 Marquis Grissom
38 Ben McDonald
39 Delino DeShields
40 Barry Larkin
41 John Olerud
42 Jose Canseco
43 Greg Vaughn
44 Gary Sheffield
45 Paul O'Neill
46 Bob Hamelin
47 Don Mattingly
48 John Franco
49 Bret Boone
50 Rick Aguilera
51 Tim Wallach
52 Roberto Kelly
53 Danny Tartabull
54 Randy Johnson
55 Greg McMichael
56 Bip Roberts
57 David Cone
58 Raul Mondesi
59 Travis Fryman
60 Jeff Conine
61 Jeff Bagwell
62 Rickey Henderson
63 Fred McGriff
64 Matt Williams
65 Rick Wilkins
66 Eric Karros
67 Mel Rojas
68 Juan Gonzalez
69 Chuck Carr
70 Moises Alou
71 Mark Grace
72 Alex Fernandez
73 Rod Beck
74 Ray Lankford
75 Dean Palmer
76 Joe Carter
77 Mike Piazza
78 Eddie Murray
79 Dave Nilsson
80 Brett Butler
81 Roberto Alomar
82 Jeff Kent
83 Andres Galarraga
84 Brady Anderson
85 Jimmy Key
86 Bret Saberhagen
87 Chili Davis
88 Jose Rijo
89 Wade Boggs
90 Lenny Dykstra
91 Steve Howe
92 Hal Morris
93 Larry Walker
94 Jeff Montgomery
95 Wil Cordero
96 Jay Bell
97 Tom Glavine
98 Chris Hoiles
99 Steve Avery
100 Ruben Sierra
101 Mickey Tettleton
102 Paul Molitor
103 Carlos Baerga
104 Walt Weiss
105 Darren Daulton
106 Jack McDowell
107 Doug Drabek
108 Mark Langston
109 Manny Ramirez
110 Kevin Appier
111 Andy Benes
112 Chuck Knoblauch
113 Kirby Puckett
114 Dante Bichette
115 Deion Sanders
116 Albert Belle
117 Todd Zeile
118 Devon White
119 Tim Salmon
120 Frank Thomas
121 John Wetteland
122 James Mouton
123 Javy Lopez
124 Carlos Delgado
125 Cliff Floyd
126 Alex Gonzalez
127 Billy Ashley
128 Rondell White
129 Rico Brogna
130 Melvin Nieves
131 Jose Oliva
132 J.R. Phillips
Parallels
Red Hot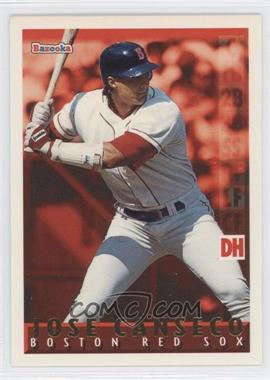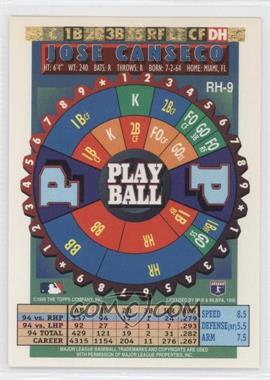 RH1 Greg Maddux
RH2 Cal Ripken, Jr.
RH3 Barry Bonds
RH4 Kenny Lofton
RH5 Mike Stanley
RH6 Tony Gwynn
RH7 Ken Griffey, Jr.
RH8 Barry Larkin
RH9 Jose Canseco
RH10 Paul O'Neill
RH11 Randy Johnson
RH12 David Cone
RH13 Jeff Bagwell
RH14 Matt Williams
RH15 Mike Piazza
RH16 Roberto Alomar
RH17 Jimmy Key
RH18 Wade Boggs
RH19 Paul Molitor
RH20 Carlos Baerga
RH21 Albert Belle
RH22 Frank Thomas