2007 Topps The Mickey Mantle Story
Description
2007 Topps The Mickey Mantle Story is a 77-card anthology released in all three series of 2007 and 2008 Topps flagship baseball. Each series was printed using a different Topps design starting with 1952 Topps.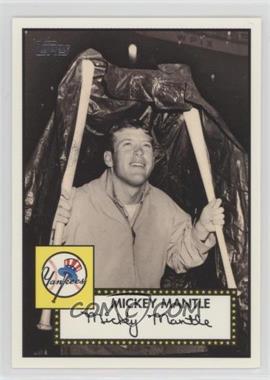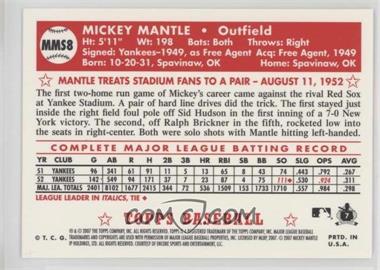 MMS1-MMS15 (2007 Topps Series One; 1952 design)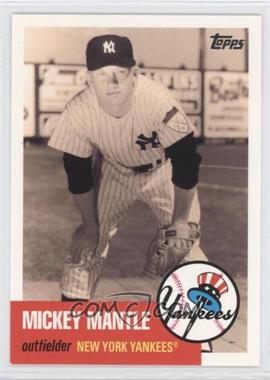 MMS16-MMS30 (2007 Topps Series Two; 1953 design)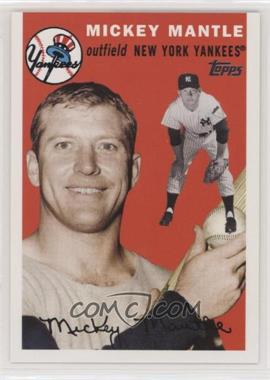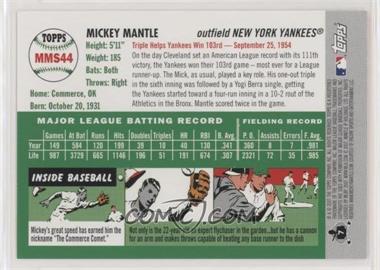 MMS31-MMS45 (2007 Topps Updates & Highlights; 1954 design)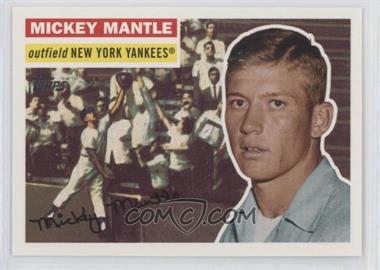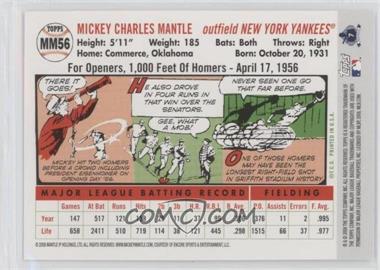 MM46-MM57 (2008 Topps Series One; 1955 design)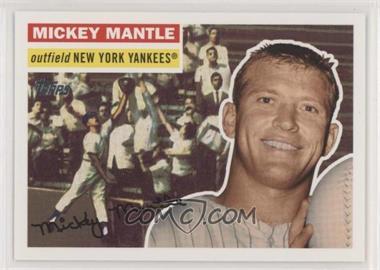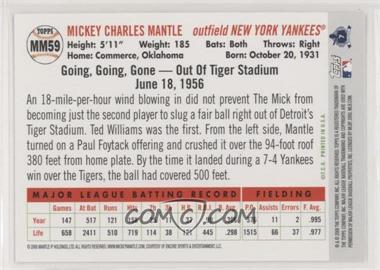 MM58-MM67 (2008 Topps Series Two; 1956 design)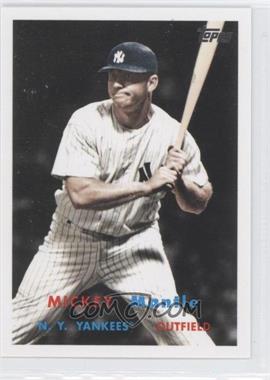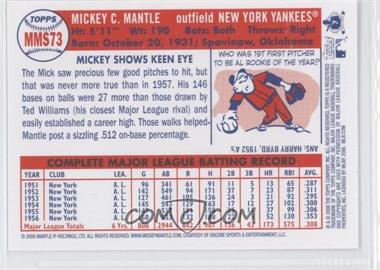 MMS68-MMS77 (2008 Topps Updates & Highlights; 1957 design)
Chrome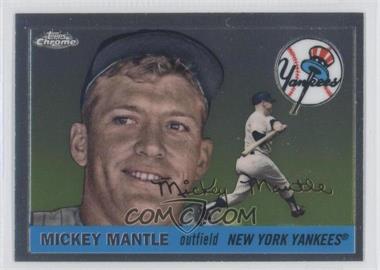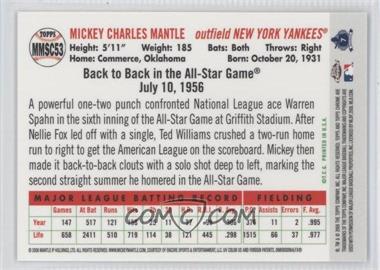 A Chrome parallel version was also inserted into packs of 2007 and 2008 Topps Chrome. Cards #MMS1-MMS30 were in 2007 Topps Chrome while cards #MMS46-MMS55 were in 2008 Chrome. Each card is also available in the following parallels.
Refractors (serial-numbered to 400 copies)
White Refractors (serial-numbered to 200 copies; 2007 Series only)
Blue Refractors (2007 Series: serial-numbered to 100 copies; 2008 Series: serial-numbered to 200 copies)
Copper Refractors (serial-numbered to 100 copies; 2008 series only)
Red Refractors (2007 Series: serial-numbered to 99 copies; 2008 Series: serial-numbered to 25 copies)
SuperFractors (one-of-one)
Printing Plates (set of four for each card)