2009 Topps Sterling
Description
2009 Topps Sterling is a 130-card set released in January 26th, 2010. In a major change for the brand, active players were included. In another change for the brand, while each five-card box still has three base cards (all serial-numbered to 250 copies), not all will be of the same player; however, all players will revolve around a "theme."
Each box will also yield a multi-swatch Relic serial-numbered to 25 copies, and either a multi-swatch Relic or an Autographed Relic serial-numbered to ten or fewer. As with the base cards, the Relics will also follow the same theme. In addition, each Hobby box contains a "Mystery Pack" which will have either a framed parallel serial-numbered to 50 copies or fewer or a one-of-one Cut Signature.
Each ten-box case will contain five Autographed Relics numbered to ten or less, five Relics numbered to 25 or less, ten relics numbered to 25, a one-of-one parallel, and a Cut Signature.
Use of Stadium Seats as Relics
On January 28, 2010, Topps issued a statement regarding the use of stadium seats as relics. Topps declared that every card in 2009 Topps Sterling Baseball will feature a game-used bat and game-used uniform except for one player —- Carl Erskine, which features Erskine's autograph with piece of a seat from Ebbets Field.
Topps will replace this card with a pack of 2009 Topps Sterling Baseball for collectors not satisfied with their card.
Distribution
One five-card Theme Pack, and one single-card Mystery Pack per box.
Ten boxes per case. Hobby only.
Reviews
Insertion Ratios
| Cards | Total Cards | Numbered To | Hobby Odds |
| --- | --- | --- | --- |
| Base | 130 | 250 | three per box |
| White | 130 | 50 | MYS |
| Burgundy | 130 | 10 | MYS |
| Gold | 130 | 5 | MYS |
| Cherry Wood | 130 | one-of-one | MYS |
| Silver | 130 | one-of-one | MYS |
| Career Chronicle Relics Triple | 183 | 25 | REL |
| Career Chronicle Relics Triple White | 183 | 10 | GU |
| Career Chronicle Relics Triple Silver | 183 | one-of-one | GU |
| Career Chronicle Relics Quad | 136 | 25 | REL |
| Career Chronicle Relics Quad White | 136 | 10 | GU |
| Career Chronicle Relics Quad Silver | 136 | one-of-one | GU |
| Career Chronicle Relics Five | 70 | 25 | REL |
| Career Chronicle Relics Five White | 70 | 10 | GU |
| Career Chronicle Relics Five Silver | 70 | one-of-one | GU |
| Moments Relics | 15 | 10 | GU |
| Moments Relics Silver | 15 | one-of-one | GU |
| Season Relics | 15 | 10 | GU |
| Season Relics Silver | 15 | one-of-one | GU |
| Jumbo Swatch Relics | 10 | 10 | GU |
| Spectator Relics | 5 | 10 | GU |
| Spectator Relics Silver | 5 | one-of-one | GU |
| Pairs Relics | 8 | 10 | GU |
| Pairs Relics Silver | 8 | one-of-one | GU |
| Bat Barrels | 12 | one-of-one | GU |
| Career Chronicle Relics Triple Autographs | 175 | 10 | AU |
| Career Chronicle Relics Triple Autographs Silver | 175 | one-of-one | AU |
| Career Chronicle Relics Quad Autographs | 133 | 10 | AU |
| Career Chronicle Relics Quad Autographs Silver | 133 | one-of-one | AU |
| Career Chronicle Relics Five Autographs | 45 | 10 | AU |
| Career Chronicle Relics Five Autographs Silver | 45 | one-of-one | AU |
| Moments Relic Autographs | 15 | 10 | AU |
| Moments Relic Autographs Silver | 15 | one-of-one | AU |
| Season Relic Autographs | 38 | 10 | AU |
| Season Relic Autographs Silver | 38 | one-of-one | AU |
| Jumbo Swatch Relic Autographs | 19 | 10 | AU |
| Pairs Relic Autographs | 10 | 10 | AU |
| Pairs Relic Autographs Silver | 10 | one-of-one | AU |
| Bat Barrel Autographs | 20 | one-of-one | AU |
| Cut Signatures | 332 | varies | 1:10 MYS |
| Cut Signature Relics | 20 | one-of-one | 1:10 MYS |
MYS: One "Mystery Pack" per box.
REL: One Relic serial-numbered to 25 copies per box.
GU: Odds of finding a Multi-Swatch Relic serial-numbered to ten or fewer: 1:2/boxes.
AU: Odds of finding an Autographed Multi-Swatch Relic serial-numbered to ten or fewer: 1:2/boxes.

The odds of finding one of the "Theme" boxes are as follows.
All-Stars: 1:11
50+ HR/Season: 1:21
Hall of Fame: 1:21
Retired Numbers: 1:22
Silver Sluggers: 1:22
League MVPs: 1:26
First Round Picks: 1:27
Gold Glove: 1:27
Record Breakers: 1:27
RBI Leaders: 1:30
Three HR Games: 1:30
First Ballot HOF: 1:35
HR Leaders: 1:35
400 HR Club: 1:41
95+ MPH: 1:43
Batting Champions: 1:43
New York Yankees: 1:49
Rookie of the Year: 1:51
1960s All-Stars: 1:54
All-Time Records: 1:55
.350 Club: 1:58
1950s All-Stars: 1:71
Boston Red Sox: 1:71
3000 Hit Club: 1:73
Cy Young Winners: 1:82
500 HR Club: 1:106
World Series MVPs: 1:107
1940s All-Stars: 1:110
St. Louis Cardinals: 1:110
Career .333 AVG: 1:119
Braves: 1:121
Giants: 1:121
Switch-Hitters: 1:124
Strikeout Leaders: 1:128
ERA Leaders: 1:132
Stolen Base Leaders: 1:134
Triple Crown: 1:150
150+ RBI Seasons: 1:157
Pride of Dominican: 1:160
Win Leaders: 1:163
Baltimore Orioles: 1:168
Americana: 1:177
All-Star MVPs: 1:184
Triple Crown: 1:199
Philadelphia Phillies: 1:203
No Hitters: 1:207
Pride of Japan: 1:207
Dodgers: 1:212
1930s All-Stars: 1:227
Cincinnati Reds: 1:271
Dem Bums: 1:271
30/30 Club: 1:287
Chicago Cubs: 1:287
1960s Yankees: 1:325
Decade Triple Crown: 1:325
250+ Hit/Season: 1:336
Sub-2.00 ERA Seasons: 1:336
Dead Ball Era: 1:361
Detroit Tigers: 1:384
.400 Club: 1:389
3000 K Club: 1:443
25+ Win/Season: 1:487
First Class HOF: 1:487
Pitching Triple Crown: 1:487
1950s Yankees: 1:512
60+ HR/Season: 1:573
300 Win Club: 1:649
18+ Ks/Game: 1:885
Murderers Row: 1:973
4000 K Club: 1:2,432
Checklist
Base Set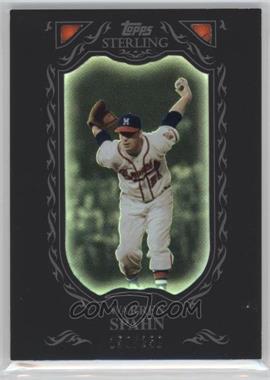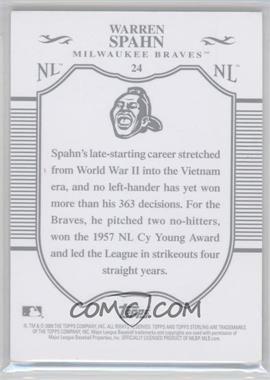 NOTE: Each base card is serial-numbered to 250 copies.
1 Babe Ruth
2 Bob Feller
3 Orlando Cepeda
4 Curt Schilling
5 Mickey Mantle
6 Joey Votto
7 Koji Uehara RC
8 Mel Ott
9 Miguel Cabrera
10 Prince Fielder
11 Jose Reyes
12 Carlos Beltran
13 David Price RC
14 Tommy Hanson RC
15 Roger Maris NYY
16 Roger Maris STL
17 Mike Schmidt
18 Lou Gehrig
19 Ozzie Smith
20 Reggie Jackson OAK
21 Reggie Jackson NYY
22 Reggie Jackson CAL
23 Tim Lincecum
24 Warren Spahn
25 Duke Snider
26 Yogi Berra
27 Ty Cobb
28 Stan Musial
29 Jimmie Foxx PHA
30 Jimmie Foxx BOS
31 Rick Porcello RC
32 Dwight Gooden
33 Ichiro
34 CC Sabathia
35 Willie McCovey
36 Albert Pujols
37 Gary Sheffield
38 Cal Ripken, Jr.
39 Daisuke Matsuzaka
40 Gary Carter
41 Josh Hamilton
42 Joe Mauer
43 Pedro Martinez
44 Whitey Ford
45 Johnny Damon
46 Frank Thomas
47 Dale Murphy
48 George Sisler
49 Roger Clemens
50 Lou Brock
51 Paul Molitor
52 David Ortiz
53 Tris Speaker BOS
54 Tris Speaker CLE
55 Carl Yastrzemski
56 Nolan Ryan CAL
57 Nolan Ryan HOU
58 Nolan Ryan TEX
59 Eddie Mathews
60 Joe Morgan
61 Honus Wagner
62 Andre Dawson
63 Justin Morneau
64 Manny Ramirez CLE
65 Manny Ramirez BOS
66 Manny Ramirez LA
67 Vladimir Guerrero
68 Hanley Ramirez
69 Ryan Braun
70 Dan Haren
71 Dave Winfield
72 Robin Yount
73 Ryne Sandberg
74 Johnny Mize STL
75 Johnny Mize NYG
76 Johnny Mize NYY
77 Don Mattingly
78 Ivan Rodriguez
79 Ralph Kiner
80 Steve Garvey
81 Carlos Delgado
82 Dustin Pedroia
83 Hank Greenberg
84 Al Kaline
85 Fergie Jenkins
86 David Wright
87 Frank Robinson
88 Brandon Webb
89 Colby Rasmus
90 Alfonso Soriano
91 Jackie Robinson
92 Lance Berkman
93 Chase Utley
94 Mark Teixeira
95 Mike Piazza
96 Johan Santana
97 Rogers Hornsby STL
98 Rogers Hornsby CHC
99 Dennis Eckersley
100 Evan Longoria
101 Bob Gibson
102 Tom Seaver
103 Tony Gwynn
104 Johnny Bench
105 Carlton Fisk
106 Ernie Banks
107 Mariano Rivera
108 Tony Perez
109 Roy Campanella
110 Francisco Rodriguez
111 Luis Aparicio
112 Monte Irvin
113 Zack Greinke
114 Jim Thome
115 Jim Piersall
116 Eddie Murray
117 Jim Palmer
118 Carl Erskine
119 Juan Marichal
120 Joba Chamberlain
121 Chipper Jones
122 Johnny Podres
123 Wade Boggs
124 Michael Young
125 Steve Carlton
126 Ryan Howard
127 Jay Bruce
128 Alex Rodriguez SEA
129 Alex Rodriguez TEX
130 Alex Rodriguez NYY
Parallels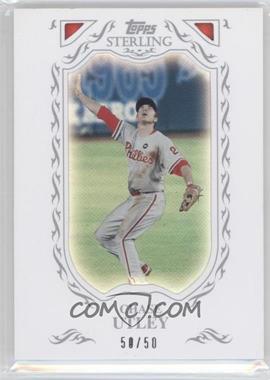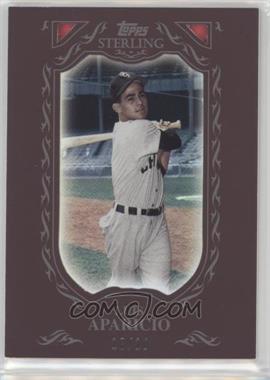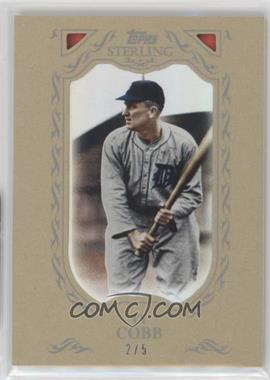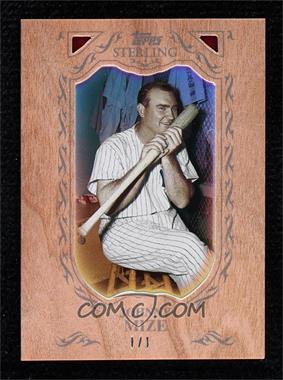 All 130 base cards are available in the following parallels.
White (serial-numbered to 50 copies)
Burgundy (serial-numbered to ten)
Gold (serial-numbered to five)
Cherry Wood (one-of-one)
Sliver (one-of-one)
Relics
Career Chronicles Relics
Each Career Chronicles Relic is serial-numbered to 25 copies and also available in the following parallels.
White (serial-numbered to ten)
Silver (one-of-one)
Triple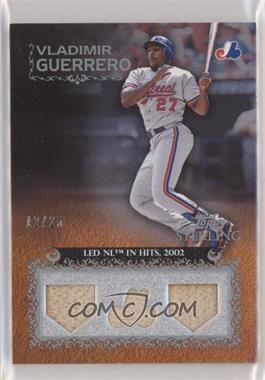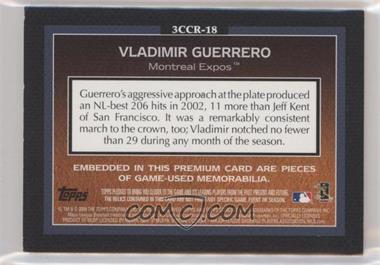 3CCR-1 Babe Ruth
3CCR-2 Babe Ruth
3CCR-3 Babe Ruth
3CCR-4 Ichiro Suzuki
3CCR-5 Ichiro Suzuki
3CCR-6 Ichiro Suzuki
3CCR-7 Jackie Robinson
3CCR-8 Jackie Robinson
3CCR-9 Jackie Robinson
3CCR-10 Cal Ripken, Jr.
3CCR-11 Cal Ripken, Jr.
3CCR-12 Cal Ripken, Jr.
3CCR-13 David Ortiz
3CCR-14 David Ortiz
3CCR-15 David Ortiz
3CCR-16 Vladimir Guerrero
3CCR-17 Vladimir Guerrero
3CCR-18 Vladimir Guerrero
3CCR-19 Reggie Jackson
3CCR-20 Reggie Jackson
3CCR-21 Reggie Jackson
3CCR-22 Prince Fielder
3CCR-23 Prince Fielder
3CCR-24 Chase Utley
3CCR-25 Chase Utley
3CCR-26 Francisco Rodriguez
3CCR-27 Francisco Rodriguez
3CCR-28 Lou Brock
3CCR-29 Lou Brock
3CCR-30 Carl Yastrzemski
3CCR-31 Carl Yastrzemski
3CCR-32 Carl Yastrzemski
3CCR-33 Jimmie Foxx
3CCR-34 Jimmie Foxx
3CCR-35 Eddie Mathews
3CCR-36 Eddie Mathews
3CCR-37 Yogi Berra
3CCR-38 Yogi Berra
3CCR-39 Yogi Berra
3CCR-40 Mike Schmidt
3CCR-41 Mike Schmidt
3CCR-42 Mike Schmidt
3CCR-43 Tim Lincecum
3CCR-44 Tim Lincecum
3CCR-45 Tim Lincecum
3CCR-46 Mark Teixeira
3CCR-47 Mark Teixeira
3CCR-48 Ernie Banks
3CCR-49 Ernie Banks
3CCR-50 Ernie Banks
3CCR-51 Joe Morgan
3CCR-52 Joe Morgan
3CCR-53 Al Kaline
3CCR-54 Al Kaline
3CCR-55 Carlos Beltran
3CCR-56 Carlos Beltran
3CCR-57 Mel Ott
3CCR-58 Mel Ott
3CCR-59 Mel Ott, 5
3CCR-60 Mickey Mantle
3CCR-61 Mickey Mantle
3CCR-62 Mickey Mantle
3CCR-63 Albert Pujols
3CCR-64 Albert Pujols
3CCR-65 Albert Pujols
3CCR-66 Chipper Jones
3CCR-67 Chipper Jones
3CCR-68 Daisuke Matsuzaka
3CCR-69 Daisuke Matsuzaka
3CCR-70 Daisuke Matsuzaka
3CCR-71 Carlos Delgado
3CCR-72 Carlos Delgado
3CCR-73 Joba Chamberlain
3CCR-74 Joba Chamberlain
3CCR-75 Joba Chamberlain
3CCR-76 Dennis Eckersley
3CCR-77 Dennis Eckersley
3CCR-78 Luis Aparicio
3CCR-79 Luis Aparicio
3CCR-80 CC Sabathia
3CCR-81 CC Sabathia
3CCR-82 Evan Longoria
3CCR-83 Evan Longoria
3CCR-84 Honus Wagner
3CCR-85 Honus Wagner
3CCR-86 Honus Wagner
3CCR-87 Ryan Howard
3CCR-88 Ryan Howard
3CCR-89 Ryan Howard
3CCR-90 Mariano Rivera
3CCR-91 Mariano Rivera
3CCR-92 Mariano Rivera
3CCR-93 Ty Cobb
3CCR-94 Ty Cobb
3CCR-95 Ty Cobb
3CCR-96 Nolan Ryan
3CCR-97 Nolan Ryan
3CCR-98 Nolan Ryan
3CCR-99 Lou Gehrig
3CCR-100 Lou Gehrig
3CCR-101 Lou Gehrig
3CCR-102 Dale Murphy
3CCR-103 Dale Murphy
3CCR-104 Dale Murphy
3CCR-105 Eddie Murray
3CCR-106 Eddie Murray
3CCR-107 Don Mattingly
3CCR-108 Don Mattingly
3CCR-109 Don Mattingly
3CCR-110 Johnny Bench
3CCR-111 Johnny Bench
3CCR-112 Johnny Bench
3CCR-113 Joe Mauer
3CCR-114 Joe Mauer
3CCR-115 Dave Winfield
3CCR-116 Dave Winfield
3CCR-117 David Wright
3CCR-118 David Wright
3CCR-119 Carlton Fisk
3CCR-120 Carlton Fisk
3CCR-121 Frank Robinson
3CCR-122 Frank Robinson
3CCR-123 Frank Robinson
3CCR-124 Johan Santana
3CCR-125 Johan Santana
3CCR-126 Duke Snider
3CCR-127 Duke Snider
3CCR-128 Bob Gibson
3CCR-129 Bob Gibson
3CCR-130 Bob Gibson
3CCR-131 Tom Seaver
3CCR-132 Tom Seaver
3CCR-133 Tom Seaver
3CCR-134 Warren Spahn
3CCR-135 Warren Spahn
3CCR-136 Paul Molitor
3CCR-137 Paul Molitor
3CCR-138 Orlando Cepeda
3CCR-139 Orlando Cepeda
3CCR-140 Roger Maris
3CCR-141 Roger Maris
3CCR-142 Roger Maris
3CCR-143 Tris Speaker
3CCR-144 Tris Speaker
3CCR-145 Tris Speaker
3CCR-146 Manny Ramirez
3CCR-147 Manny Ramirez
3CCR-148 Manny Ramirez
3CCR-149 Hank Greenberg
3CCR-150 Hank Greenberg
3CCR-151 Rogers Hornsby
3CCR-152 Rogers Hornsby
3CCR-153 Rogers Hornsby
3CCR-154 Tony Gwynn
3CCR-155 Tony Gwynn
3CCR-156 Ozzie Smith
3CCR-157 Ozzie Smith
3CCR-158 Ozzie Smith
3CCR-159 Stan Musial
3CCR-160 Stan Musial
3CCR-161 Stan Musial
3CCR-162 George Sisler
3CCR-163 George Sisler
3CCR-164 George Sisler
3CCR-165 Roy Campanella
3CCR-166 Roy Campanella
3CCR-167 Roy Campanella
3CCR-168 Jim Palmer
3CCR-169 Jim Palmer
3CCR-170 Ryan Braun
3CCR-171 Ryan Braun
3CCR-172 Johnny Mize
3CCR-173 Johnny Mize
3CCR-174 Ryne Sandberg
3CCR-175 Ryne Sandberg
3CCR-176 Ryne Sandberg
3CCR-177 Robin Yount
3CCR-178 Robin Yount
3CCR-179 Juan Marichal
3CCR-180 Juan Marichal
3CCR-181 Alex Rodriguez
3CCR-182 Alex Rodriguez
3CCR-183 Alex Rodriguez
Quad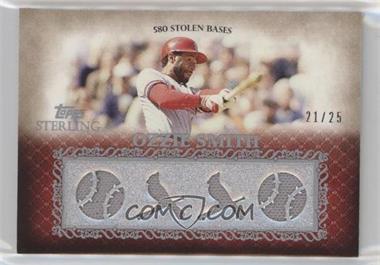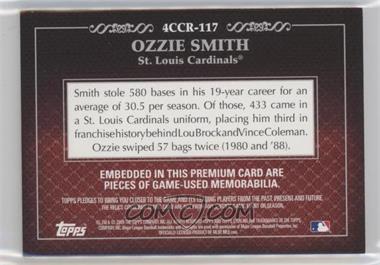 4CCR-1 Babe Ruth
4CCR-2 Ichiro
4CCR-3 Ichiro
4CCR-4 Jackie Robinson
4CCR-5 Jackie Robinson
4CCR-6 Cal Ripken, Jr.
4CCR-7 Cal Ripken, Jr.
4CCR-8 David Ortiz
4CCR-9 David Ortiz
4CCR-10 Vladimir Guerrero
4CCR-11 Vladimir Guerrero
4CCR-12 Reggie Jackson
4CCR-13 Reggie Jackson
4CCR-14 Prince Fielder
4CCR-15 Prince Fielder
4CCR-16 Chase Utley
4CCR-17 Chase Utley
4CCR-18 Francisco Rodriguez
4CCR-19 Francisco Rodriguez
4CCR-20 Lou Brock
4CCR-21 Lou Brock
4CCR-22 Carl Yastrzemski
4CCR-23 Carl Yastrzemski
4CCR-24 Jimmie Foxx
4CCR-25 Jimmie Foxx
4CCR-26 Eddie Mathews
4CCR-27 Eddie Mathews
4CCR-28 Yogi Berra
4CCR-29 Yogi Berra
4CCR-30 Mike Schmidt
4CCR-31 Mike Schmidt
4CCR-32 Tim Lincecum
4CCR-33 Tim Lincecum
4CCR-34 Mark Teixeira
4CCR-35 Mark Teixeira
4CCR-36 Ernie Banks
4CCR-37 Ernie Banks
4CCR-38 Joe Morgan
4CCR-39 Joe Morgan
4CCR-40 Al Kaline
4CCR-41 Al Kaline
4CCR-42 Carlos Beltran
4CCR-43 Carlos Beltran
4CCR-44 Mel Ott
4CCR-45 Mickey Mantle
4CCR-46 Mickey Mantle
4CCR-47 Albert Pujols
4CCR-48 Albert Pujols
4CCR-49 Chipper Jones
4CCR-50 Chipper Jones
4CCR-51 Daisuke Matsuzaka
4CCR-52 Daisuke Matsuzaka
4CCR-53 Carlos Delgado
4CCR-54 Carlos Delgado
4CCR-55 Joba Chamberlain
4CCR-56 Joba Chamberlain
4CCR-57 Dennis Eckersley
4CCR-58 Dennis Eckersley
4CCR-59 Luis Aparicio
4CCR-60 Luis Aparicio
4CCR-61 CC Sabathia
4CCR-62 CC Sabathia
4CCR-63 Evan Longoria
4CCR-64 Evan Longoria
4CCR-65 Honus Wagner
4CCR-66 Ryan Howard
4CCR-67 Ryan Howard
4CCR-68 Mariano Rivera
4CCR-69 Mariano Rivera
4CCR-70 Ty Cobb
4CCR-71 Nolan Ryan
4CCR-72 Nolan Ryan
4CCR-73 Lou Gehrig
4CCR-74 Dale Murphy
4CCR-75 Dale Murphy
4CCR-76 Eddie Murray
4CCR-77 Eddie Murray
4CCR-78 Don Mattingly
4CCR-79 Don Mattingly
4CCR-80 Johnny Bench
4CCR-81 Johnny Bench
4CCR-82 Joe Mauer
4CCR-83 Joe Mauer
4CCR-84 Dave Winfield
4CCR-85 Dave Winfield
4CCR-86 David Wright
4CCR-87 David Wright
4CCR-88 Carlton Fisk
4CCR-89 Carlton Fisk
4CCR-90 Frank Robinson
4CCR-91 Frank Robinson
4CCR-92 Johan Santana
4CCR-93 Johan Santana
4CCR-94 Duke Snider
4CCR-95 Duke Snider
4CCR-96 Bob Gibson
4CCR-97 Bob Gibson
4CCR-98 Tom Seaver
4CCR-99 Tom Seaver
4CCR-100 Warren Spahn
4CCR-101 Warren Spahn
4CCR-102 Paul Molitor
4CCR-103 Paul Molitor
4CCR-104 Orlando Cepeda
4CCR-105 Orlando Cepeda
4CCR-106 Roger Maris
4CCR-107 Roger Maris
4CCR-108 Tris Speaker
4CCR-109 Manny Ramirez
4CCR-110 Manny Ramirez
4CCR-111 Hank Greenberg
4CCR-112 Hank Greenberg
4CCR-113 Rogers Hornsby
4CCR-114 Tony Gwynn
4CCR-115 Tony Gwynn
4CCR-116 Ozzie Smith
4CCR-117 Ozzie Smith
4CCR-118 Stan Musial
4CCR-119 Stan Musial
4CCR-120 George Sisler
4CCR-121 Roy Campanella
4CCR-122 Roy Campanella
4CCR-123 Jim Palmer
4CCR-124 Jim Palmer
4CCR-125 Ryan Braun
4CCR-126 Ryan Braun
4CCR-127 Johnny Mize
4CCR-128 Johnny Mize
4CCR-129 Ryne Sandberg
4CCR-130 Ryne Sandberg
4CCR-131 Robin Yount
4CCR-132 Robin Yount
4CCR-133 Juan Marichal
4CCR-134 Juan Marichal
4CCR-135 Alex Rodriguez
4CCR-136 Alex Rodriguez
Five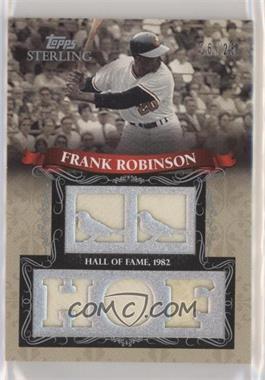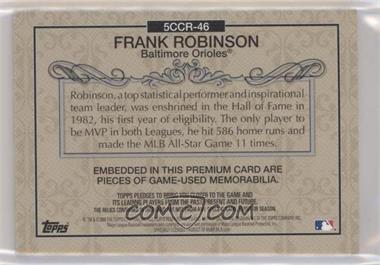 5CCR-1 Babe Ruth
5CCR-2 Ichiro
5CCR-3 Jackie Robinson
5CCR-4 Cal Ripken, Jr.
5CCR-5 David Ortiz
5CCR-6 Vladimir Guerrero
5CCR-7 Reggie Jackson
5CCR-8 Prince Fielder
5CCR-9 Chase Utley
5CCR-10 Francisco Rodriguez
5CCR-11 Carl Yastrzemski
5CCR-12 Jimmie Foxx
5CCR-13 Eddie Mathews
5CCR-14 Yogi Berra
5CCR-15 Mike Schmidt
5CCR-16 Tim Lincecum
5CCR-17 Mark Teixeira
5CCR-18 Ernie Banks
5CCR-19 Al Kaline
5CCR-20 Carlos Beltran
5CCR-21 Mel Ott
5CCR-22 Mickey Mantle
5CCR-23 Albert Pujols
5CCR-24 Chipper Jones
5CCR-25 Daisuke Matsuzaka
5CCR-26 Carlos Delgado
5CCR-27 Joba Chamberlain
5CCR-28 Dennis Eckersley
5CCR-29 Luis Aparicio
5CCR-30 CC Sabathia
5CCR-31 Evan Longoria
5CCR-32 Honus Wagner
5CCR-33 Ryan Howard
5CCR-34 Mariano Rivera
5CCR-35 Ty Cobb
5CCR-36 Nolan Ryan
5CCR-37 Lou Gehrig
5CCR-38 Dale Murphy
5CCR-39 Eddie Murray
5CCR-40 Don Mattingly
5CCR-41 Johnny Bench
5CCR-42 Joe Mauer
5CCR-43 Dave Winfield
5CCR-44 David Wright
5CCR-45 Carlton Fisk
5CCR-46 Frank Robinson
5CCR-47 Johan Santana
5CCR-48 Duke Snider
5CCR-49 Bob Gibson
5CCR-50 Tom Seaver
5CCR-51 Warren Spahn
5CCR-52 Paul Molitor
5CCR-53 Orlando Cepeda
5CCR-54 Roger Maris
5CCR-55 Tris Speaker
5CCR-56 Manny Ramirez
5CCR-57 Hank Greenberg
5CCR-58 Rogers Hornsby
5CCR-59 Tony Gwynn
5CCR-60 Ozzie Smith
5CCR-61 Stan Musial
5CCR-62 George Sisler
5CCR-63 Roy Campanella
5CCR-64 Jim Palmer
5CCR-65 Ryan Braun
5CCR-66 Johnny Mize
5CCR-67 Ryne Sandberg
5CCR-68 Robin Yount
5CCR-69 Juan Marichal
5CCR-70 Alex Rodriguez
Moments Relics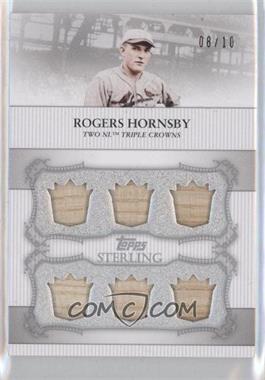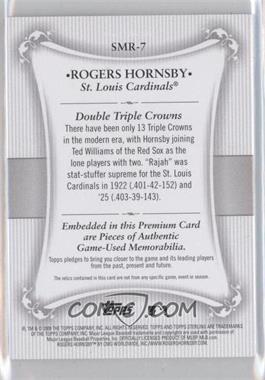 Each Moments Relic is serial-numbered to ten and also available in a one-of-one Silver parallel.
SMR-1 Ernie Banks
SMR-2 Jackie Robinson
SMR-3 Lou Gehrig
SMR-4 Roy Campanella
SMR-5 Ty Cobb
SMR-6 Thurman Munson
SMR-7 Rogers Hornsby
SMR-8 Ichiro Suzuki
SMR-9 Jimmie Foxx
SMR-10 Babe Ruth
SMR-11 George Sisler
SMR-12 Honus Wagner
SMR-13 Tris Speaker
SMR-14 Johnny Mize
SMR-15 Mickey Mantle
Season Relics
Each Season Relic is serial-numbered to ten and also available in a one-of-one Silver parallel.
SSR1 Babe Ruth
SSR2 Mickey Mantle
SSR3 Albert Pujols
SSR4 Lou Gehrig
SSR5 Jackie Robinson
SSR6 Honus Wagner
SSR7 Jimmie Foxx
SSR8 Thurman Munson
SSR9 George Sisler
SSR10 Ichiro Suzuki
SSR11 Tris Speaker
SSR12 Roger Maris
SSR13 Rogers Hornsby
SSR14 Cal Ripken, Jr.
SSR15 Ty Cobb
Jumbo Swatch Relics
Each Jumbo Swatch Relic is serial-numbered to ten.
SJSR-1 Mariano Rivera
SJSR-2 Ernie Banks
SJSR-3 Jackie Robinson
SJSR-4 Ichiro Suzuki
SJSR-5 Carl Yastrzemski
SJSR-6 Mickey Mantle
SJSR-7 Cal Ripken, Jr.
SJSR-8 Thurman Munson
SJSR-9 Reggie Jackson
SJSR-10 Daisuke Matsuzaka
Spectator Relics
Each Spectator Relic is serial-numbered to ten and also available in a one-of-one Silver parallel.
SSPR1 John F. Kennedy
SSPR2 Robert F. Kennedy
SSPR3 Edward M. Kennedy
SSPR4 George W. Bush
SSPR5 Franklin D. Roosevelt
Pairs Relics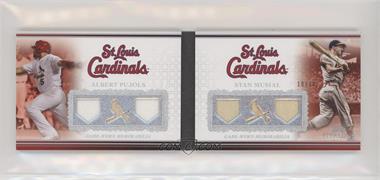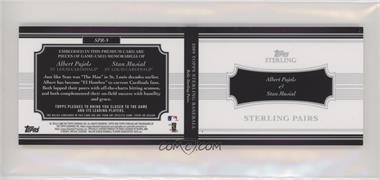 Each Pairs Relic is serial-numbered to ten and also available in a one-of-one Silver parallel.
SPR1 Babe Ruth / Lou Gehrig
SPR2 Mickey Mantle / Roger Maris
SPR3 Ty Cobb / Honus Wagner
SPR4 Jackie Robinson / Roy Campanella
SPR5 Albert Pujols / Stan Musial
SPR6 George Sisler / Ichiro
SPR7 Lou Gehrig / Cal Ripken, Jr.
SPR8 Yogi Berra / Thurman Munson
Bat Barrels
Each Bat Barrel is a one-of-one.
SBBR1 Chase Utley
SBBR2 Grady Sizemore
SBBR3 Ichiro
SBBR4 Mark Teixeira
SBBR5 Todd Helton
SBBR6 Victor Martinez
SBBR7 Hanley Ramirez
SBBR8 Nick Markakis
SBBR9 Alex Rodriguez
SBBR10 David Ortiz
SBBR11 David Wright
SBBR12 Manny Ramirez
Autographed Relics
Career Chronicles Relic Autographs
Each Career Chronicles Relic Autograph is serial-numbered to ten and also available in a one-of-one Silver parallel.
Triple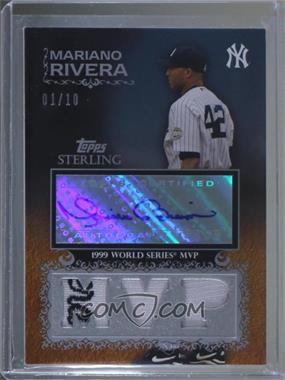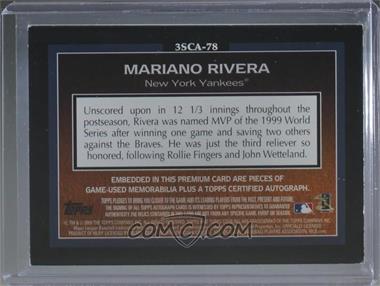 3SCA-1 Albert Pujols
3SCA-2 Albert Pujols
3SCA-3 Frank Robinson
3SCA-4 Frank Robinson
3SCA-5 Michael Young
3SCA-6 Michael Young
3SCA-7 Steve Garvey
3SCA-8 Steve Garvey
3SCA-9 Joba Chamberlain
3SCA-10 Joba Chamberlain
3SCA-11 Dustin Pedroia
3SCA-12 Dustin Pedroia
3SCA-13 Jim Palmer
3SCA-14 Jim Palmer
3SCA-15 Jim Piersall
3SCA-16 Jim Piersall
3SCA-17 Mike Schmidt
3SCA-18 Mike Schmidt
3SCA-19 Jay Bruce
3SCA-20 Jay Bruce
3SCA-21 Luis Aparicio
3SCA-22 Luis Aparicio
3SCA-23 Nolan Ryan
3SCA-24 Nolan Ryan
3SCA-25 Justin Morneau
3SCA-26 Justin Morneau
3SCA-27 Manny Ramirez
3SCA-28 Manny Ramirez
3SCA-29 Ralph Kiner
3SCA-30 Ralph Kiner
3SCA-31 Ryan Howard
3SCA-32 Ryan Howard
3SCA-33 Wade Boggs
3SCA-34 Lance Berkman
3SCA-35 Lance Berkman
3SCA-36 Don Mattingly
3SCA-37 Don Mattingly
3SCA-38 Lou Brock
3SCA-39 Lou Brock
3SCA-40 Ozzie Smith
3SCA-41 Ozzie Smith
3SCA-42 Hanley Ramirez
3SCA-43 Hanley Ramirez
3SCA-44 Robin Yount
3SCA-45 Robin Yount
3SCA-46 Joe Morgan
3SCA-47 Joe Morgan
3SCA-50 Johnny Podres
3SCA-51 Johnny Podres
3SCA-52 Ryne Sandberg
3SCA-53 Ryne Sandberg
3SCA-54 Vladimir Guerrero
3SCA-55 Vladimir Guerrero
3SCA-56 Yogi Berra
3SCA-57 Yogi Berra
3SCA-58 Zack Greinke
3SCA-59 Zack Greinke
3SCA-60 Monte Irvin
3SCA-61 Monte Irvin
3SCA-62 Eddie Murray
3SCA-63 Eddie Murray
3SCA-64 Evan Longoria
3SCA-65 Evan Longoria
3SCA-66 Dale Murphy
3SCA-67 Dale Murphy
3SCA-68 Duke Snider
3SCA-69 Duke Snider
3SCA-70 Fergie Jenkins
3SCA-71 Fergie Jenkins
3SCA-72 Fergie Jenkins
3SCA-73 Jose Reyes
3SCA-74 Bob Gibson
3SCA-75 Bob Gibson
3SCA-76 Carlton Fisk
3SCA-77 Carlton Fisk
3SCA-78 Mariano Rivera
3SCA-79 Mariano Rivera
3SCA-80 Ivan Rodriguez
3SCA-81 Ivan Rodriguez
3SCA-82 Ivan Rodriguez
3SCA-83 Chipper Jones
3SCA-84 Chipper Jones
3SCA-85 David Price
3SCA-86 David Price
3SCA-87 Juan Marichal
3SCA-88 Juan Marichal
3SCA-89 Juan Marichal
3SCA-90 Carl Erskine
3SCA-91 Carl Erskine
3SCA-92 David Ortiz
3SCA-93 David Ortiz
3SCA-94 Frank Thomas
3SCA-95 Frank Thomas
3SCA-96 Koji Uehara
3SCA-97 Koji Uehara
3SCA-98 Colby Rasmus
3SCA-99 Colby Rasmus
3SCA-100 Cal Ripken, Jr.
3SCA-101 Cal Ripken, Jr.
3SCA-102 Dwight Gooden
3SCA-103 Dwight Gooden
3SCA-104 Ryan Braun
3SCA-105 Ryan Braun
3SCA-106 Steve Carlton
3SCA-107 Steve Carlton
3SCA-108 Johnny Damon
3SCA-109 Johnny Damon
3SCA-110 Dave Winfield
3SCA-111 Dave Winfield
3SCA-112 Josh Hamilton
3SCA-113 Josh Hamilton
3SCA-114 Carl Yastrzemski
3SCA-115 Carl Yastrzemski
3SCA-116 Carlos Delgado
3SCA-117 Carlos Delgado
3SCA-118 Reggie Jackson
3SCA-119 Reggie Jackson
3SCA-120 Dennis Eckersley
3SCA-121 Gary Sheffield
3SCA-122 Gary Sheffield
3SCA-123 David Wright
3SCA-124 David Wright
3SCA-125 CC Sabathia
3SCA-126 CC Sabathia
3SCA-127 Joey Votto
3SCA-128 Joey Votto
3SCA-129 Mike Piazza
3SCA-130 Mike Piazza
3SCA-131 Prince Fielder
3SCA-132 Prince Fielder
3SCA-133 Tom Seaver
3SCA-134 Tom Seaver
3SCA-135 Alfonso Soriano
3SCA-136 Alfonso Soriano
3SCA-137 Bobby Murcer
3SCA-138 Bobby Murcer
3SCA-139 Dan Haren
3SCA-140 Dan Haren
3SCA-141 Rick Porcello
3SCA-142 Rick Porcello
3SCA-143 Justin Upton
3SCA-144 Justin Upton
3SCA-145 Whitey Ford
3SCA-146 Whitey Ford
3SCA-147 Gary Carter
3SCA-148 Gary Carter
3SCA-149 Jim Thome
3SCA-150 Jim Thome
3SCA-151 Al Kaline
3SCA-152 Al Kaline
3SCA-153 Curt Schilling
3SCA-154 Curt Schilling
3SCA-155 Andre Dawson
3SCA-156 Andre Dawson
3SCA-157 Andre Dawson
3SCA-158 Miguel Cabrera
3SCA-159 Miguel Cabrera
3SCA-160 Paul Molitor
3SCA-161 Paul Molitor
3SCA-162 Pedro Martinez
3SCA-163 Pedro Martinez
3SCA-164 Orlando Cepeda
3SCA-165 Orlando Cepeda
3SCA-166 Stan Musial
3SCA-167 Stan Musial
3SCA-168 Willie McCovey
3SCA-169 Willie McCovey
3SCA-170 Tommy Hanson
3SCA-171 Tommy Hanson
3SCA-172 Tony Perez
3SCA-173 Tony Perez
3SCA-174 Bob Feller
3SCA-175 Bob Feller
3SCA-176 Alex Rodriguez
3SCA-177 Alex Rodriguez
Quad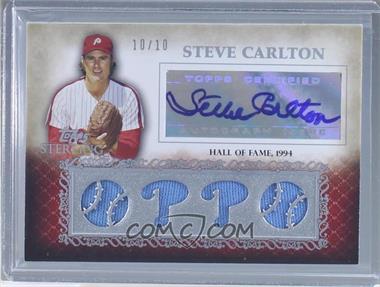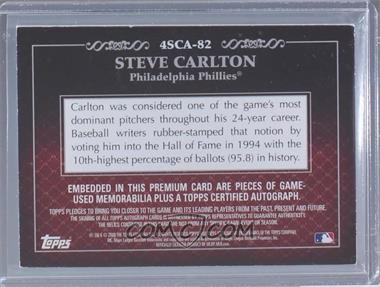 4SCA-1 Albert Pujols
4SCA-2 Albert Pujols
4SCA-3 Frank Robinson
4SCA-4 Frank Robinson
4SCA-5 Michael Young
4SCA-6 Steve Garvey
4SCA-7 Steve Garvey
4SCA-8 Joba Chamberlain
4SCA-9 Dustin Pedroia
4SCA-10 Dustin Pedroia
4SCA-11 Jim Palmer
4SCA-12 Jim Palmer
4SCA-13 Jim Piersall
4SCA-14 Mike Schmidt
4SCA-15 Mike Schmidt
4SCA-16 Jay Bruce
4SCA-17 Jay Bruce
4SCA-18 Luis Aparicio
4SCA-19 Luis Aparicio
4SCA-20 Nolan Ryan
4SCA-21 Nolan Ryan
4SCA-22 Justin Morneau
4SCA-23 Manny Ramirez
4SCA-24 Manny Ramirez
4SCA-25 Ralph Kiner
4SCA-26 Ryan Howard
4SCA-27 Ryan Howard
4SCA-28 Lance Berkman
4SCA-29 Don Mattingly
4SCA-30 Don Mattingly
4SCA-31 Ozzie Smith
4SCA-32 Ozzie Smith
4SCA-33 Robin Yount
4SCA-34 Robin Yount
4SCA-35 Joe Morgan
4SCA-36 Joe Morgan
4SCA-39 Johnny Podres
4SCA-40 Johnny Podres
4SCA-41 Ryne Sandberg
4SCA-42 Ryne Sandberg
4SCA-43 Vladimir Guerrero
4SCA-44 Vladimir Guerrero
4SCA-45 Yogi Berra
4SCA-46 Yogi Berra
4SCA-47 Zack Greinke
4SCA-48 Monte Irvin
4SCA-49 Eddie Murray
4SCA-50 Eddie Murray
4SCA-51 Evan Longoria
4SCA-52 Evan Longoria
4SCA-53 Dale Murphy
4SCA-54 Dale Murphy
4SCA-55 Duke Snider
4SCA-56 Fergie Jenkins
4SCA-57 Bob Gibson
4SCA-58 Bob Gibson
4SCA-59 Carlton Fisk
4SCA-60 Mariano Rivera
4SCA-61 Ivan Rodriguez
4SCA-62 Chipper Jones
4SCA-63 Chipper Jones
4SCA-64 David Price
4SCA-65 David Price
4SCA-66 Juan Marichal
4SCA-67 Carl Erskine
4SCA-68 David Ortiz
4SCA-69 David Ortiz
4SCA-70 Frank Thomas
4SCA-71 Frank Thomas
4SCA-72 Koji Uehara
4SCA-73 Koji Uehara
4SCA-74 Colby Rasmus
4SCA-75 Colby Rasmus
4SCA-76 Cal Ripken, Jr.
4SCA-77 Cal Ripken, Jr.
4SCA-78 Dwight Gooden
4SCA-79 Ryan Braun
4SCA-80 Ryan Braun
4SCA-81 Steve Carlton
4SCA-82 Steve Carlton
4SCA-83 Johnny Damon
4SCA-84 Johnny Damon
4SCA-85 Dave Winfield
4SCA-86 Dave Winfield
4SCA-87 Josh Hamilton
4SCA-88 Josh Hamilton
4SCA-89 Carl Yastrzemski
4SCA-90 Carl Yastrzemski
4SCA-91 Carlos Delgado
4SCA-92 Carlos Delgado
4SCA-93 Reggie Jackson
4SCA-94 Reggie Jackson
4SCA-95 Gary Sheffield
4SCA-96 Gary Sheffield
4SCA-97 David Wright
4SCA-98 David Wright
4SCA-99 CC Sabathia
4SCA-100 CC Sabathia
4SCA-101 Mike Piazza
4SCA-102 Prince Fielder
4SCA-103 Prince Fielder
4SCA-104 Tom Seaver
4SCA-105 Tom Seaver
4SCA-106 Alfonso Soriano
4SCA-107 Alfonso Soriano
4SCA-108 Bobby Murcer
4SCA-109 Dan Haren
4SCA-110 Dan Haren
4SCA-111 Rick Porcello
4SCA-112 Justin Upton
4SCA-113 Justin Upton
4SCA-114 Whitey Ford
4SCA-115 Gary Carter
4SCA-116 Gary Carter
4SCA-117 Jim Thome
4SCA-118 Jim Thome
4SCA-119 Al Kaline
4SCA-120 Curt Schilling
4SCA-121 Curt Schilling
4SCA-122 Andre Dawson
4SCA-123 Miguel Cabrera
4SCA-124 Paul Molitor
4SCA-125 Paul Molitor
4SCA-126 Orlando Cepeda
4SCA-127 Stan Musial
4SCA-128 Stan Musial
4SCA-129 Willie McCovey
4SCA-130 Tommy Hanson
4SCA-131 Tommy Hanson
4SCA-132 Tony Perez
4SCA-133 Bob Feller
4SCA-134 Alex Rodriguez
4SCA-135 Alex Rodriguez
Five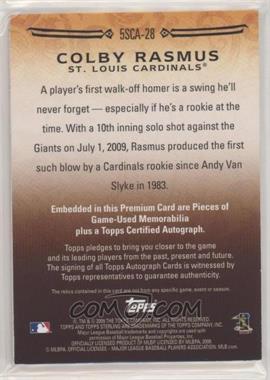 SSCA-1 Albert Pujols
SSCA-2 Frank Robinson
SSCA-3 Dustin Pedroia
SSCA-4 Jim Palmer
SSCA-5 Mike Schmidt
SSCA-6 Jay Bruce
SSCA-7 Nolan Ryan
SSCA-8 Manny Ramirez
SSCA-9 Ryan Howard
SSCA-10 Don Mattingly
SSCA-11 Ozzie Smith
SSCA-12 Joe Morgan
SSCA-14 Ryne Sandberg
SSCA-15 Vladimir Guerrero
SSCA-16 Yogi Berra
SSCA-17 Zack Greinke
SSCA-18 Eddie Murray
SSCA-19 Evan Longoria
SSCA-20 Dale Murphy
SSCA-21 Duke Snider
SSCA-22 Bob Gibson
SSCA-23 Carlton Fisk
SSCA-24 Chipper Jones
SSCA-25 David Price
SSCA-26 David Ortiz
SSCA-27 Frank Thomas
SSCA-28 Colby Rasmus
SSCA-29 Cal Ripken, Jr.
SSCA-30 Ryan Braun
SSCA-31 Dave Winfield
SSCA-32 Josh Hamilton
SSCA-33 Carl Yastrzemski
SSCA-34 Carlos Delgado
SSCA-35 Reggie Jackson
SSCA-36 David Wright
SSCA-37 CC Sabathia
SSCA-38 Tom Seaver
SSCA-39 Rick Porcello
SSCA-40 Justin Upton
SSCA-41 Whitey Ford
SSCA-42 Jim Thome
SSCA-43 Paul Molitor
SSCA-44 Stan Musial
SSCA-45 Willie McCovey
SSCA-46 Alex Rodriguez
Moments Relic Autographs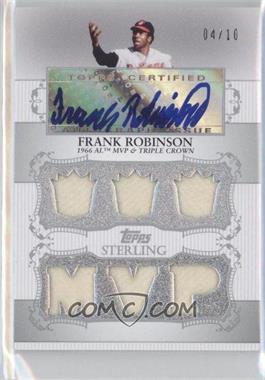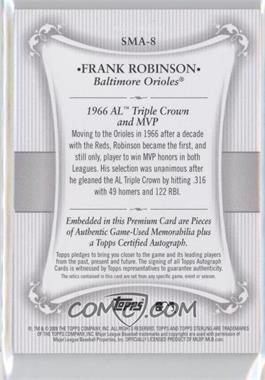 Each Moments Relic Autographs is serial-numbered to ten and also available in a one-of-one Silver parallel.
SMA-1 Yogi Berra
SMA-2 Bob Gibson
SMA-3 Mike Schmidt
SMA-4 Cal Ripken, Jr.
SMA-5 Manny Ramirez
SMA-6 Carl Yastrzemski
SMA-7 Ryan Howard
SMA-8 Frank Robinson
SMA-9 Albert Pujols
SMA-10 Tom Seaver
SMA-11 Tony Gwynn
SMA-12 Nolan Ryan
SMA-13 David Wright
SMA-14 Stan Musial
SMA-15 Alex Rodriguez
Season Relic Autographs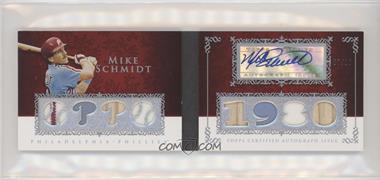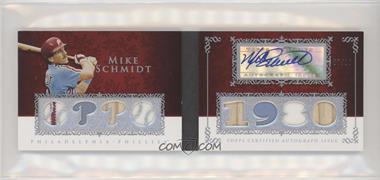 Each Season Relic is serial-numbered to ten and also available in a one-of-one Silver parallel.
SSA-1 Ryan Braun
SSA-2 Yogi Berra
SSA-3 Bob Gibson
SSA-4 Carlos Beltran
SSA-5 Justin Upton
SSA-6 Mark Teixeira
SSA-7 Ernie Banks
SSA-8 Mike Schmidt
SSA-9 Don Mattingly
SSA-10 Cal Ripken, Jr.
SSA-11 Robin Yount
SSA-12 Ryne Sandberg
SSA-13 David Ortiz
SSA-14 Vladimir Guerrero
SSA-15 Manny Ramirez
SSA-16 Chipper Jones
SSA-17 Johnny Damon
SSA-18 Dale Murphy
SSA-19 Carl Yastrzemski
SSA-20 Ozzie Smith
SSA-21 David Price
SSA-22 Ryan Howard
SSA-23 Paul Molitor
SSA-24 Frank Robinson
SSA-25 Eddie Murray
SSA-26 Albert Pujols
SSA-27 Frank Thomas
SSA-28 Steve Garvey
SSA-29 Tom Seaver
SSA-30 Lance Berkman
SSA-31 Tony Gwynn
SSA-32 Nolan Ryan
SSA-33 Whitey Ford
SSA-34 CC Sabathia
SSA-35 David Wright
SSA-36 Stan Musial
SSA-37 Al Kaline
SSA-38 Alex Rodriguez
Jumbo Swatch Relic Autographs
Each Jumbo Swatch Relic Autograph is serial-numbered to ten.
SJSA-1 Albert Pujols
SJSA-2 Nolan Ryan
SJSA-3 Chipper Jones
SJSA-4 Mike Schmidt
SJSA-5 Tom Seaver
SJSA-6 Tim Lincecum
SJSA-7 David Wright
SJSA-8 David Ortiz
SJSA-9 Mark Teixeira
SJSA-10 Carl Yastrzemski
SJSA-11 Cal Ripken, Jr.
SJSA-12 Ryan Braun
SJSA-13 Ryan Howard
SJSA-14 CC Sabathia
SJSA-15 Stan Musial
SJSA-16 Manny Ramirez
SJSA-17 Bob Gibson
SJSA-18 Vladimir Guerrero
SJSA-19 Alex Rodriguez
Pairs Relic Autographs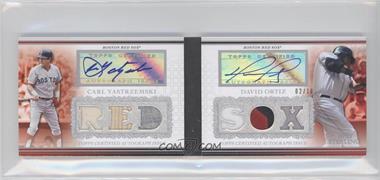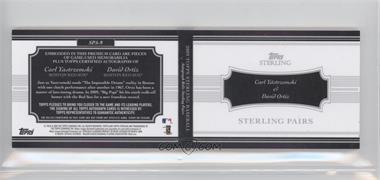 Each Pairs Relic Autograph is serial-numbered to ten and also available in a one-of-one Silver parallel.
SPA1 Don Mattingly / Reggie Jackson
SPA2 Stan Musial / Albert Pujols
SPA3 Mike Schmidt / Ryan Howard
SPA4 Paul Molitor / Ryan Braun
SPA5 Dale Murphy / Chipper Jones
SPA6 Frank Robinson / Jay Bruce
SPA7 Manny Ramirez / Vladimir Guerrero
SPA8 Alex Rodriguez / David Wright
SPA9 Carl Yastrzemski / David Ortiz
SPA10 Eddie Murray / Cal Ripken, Jr.
Bat Barrel Autographs
Each Bat Barrel Autograph is a one-of-one.
SBBA1 Albert Pujols
SBBA2 Alex Rodriguez
SBBA3 Alfonso Soriano
SBBA4 Carlos Beltran
SBBA5 Chipper Jones
SBBA6 David Ortiz
SBBA7 David Wright
SBBA8 Ivan Rodriguez
SBBA9 Justin Morneau
SBBA10 Manny Ramirez
SBBA11 Miguel Cabrera
SBBA12 Miguel Tejada
SBBA13 Prince Fielder
SBBA14 Robinson Cano
SBBA15 Ryan Howard
SBBA16 Vladimir Guerrero
SBBA17 Jim Thome
SBBA18 Gary Sheffield
SBBA19 Victor Martinez
SBBA20 Johnny Damon
Cut Signatures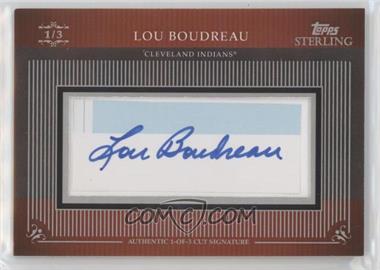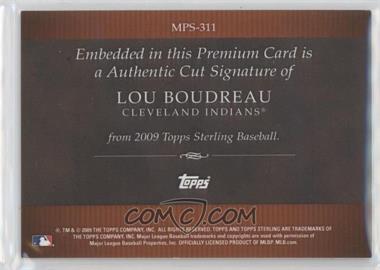 Each Cut Signature is serial-numbered. Unfortunately, Topps never issued the production figures for each card. Figures listed are for those known.
MPS-1 Joe Adcock
MPS-2 Sandy Amoros
MPS-3 Luke Appling 9
MPS-4 Dave Bancroft
MPS-5 Joe Becker 1
MPS-6 Mark Belanger
MPS-7 Ray Benge 1
MPS-8 Don Bessent
MPS-9 Huck Betts 1
MPS-10 Don Blasingame 1
MPS-11 Bob Boken 1
MPS-12 Johnny Callison
MPS-13 Dolph Camilli 3
MPS-14 Roy Campanella 1
MPS-15 Adam Comorosky
MPS-16 Tony Conigliaro 3
MPS-17 Stan Coveleski 5
MPS-18 Doc Cramer
MPS-19 Hughie Critz
MPS-20 Joe Cronin
MPS-21 Harry Walker
MPS-22 Kiki Cuyler
MPS-23 Jimmie DeShong 1
MPS-24 Bill Dickey 2
MPS-25 Larry Doby
MPS-26 Leo Durocher
MPS-27 Woody English
MPS-28 Rick Ferrell
MPS-29 Curt Flood
MPS-30 Pete Fox
MPS-31 Johnny Frederick
MPS-32 Larry French
MPS-33 Frankie Frisch 3
MPS-34 Carl Furillo
MPS-35 Lefty Gomez 2
MPS-36 Earl Grace
MPS-37 Charlie Grimm 2
MPS-38 Chick Hafey
MPS-39 Bill Hallahan 1
MPS-40 Bert Hamric
MPS-41 Mel Harder
MPS-42 Gabby Hartnett
MPS-43 Billy Herman 9
MPS-44 Oral Hildebrand
MPS-45 J. Edgar Hoover
MPS-46 Waite Hoyt 5
MPS-47 Carl Hubbell
MPS-48 Catfish Hunter 6
MPS-49 Don Hurst
MPS-50 Travis Jackson 5
MPS-51 Jackie Jensen
MPS-52 Indian Bob Johnson 1
MPS-53 Buck Jordan
MPS-54 Art Jorgens
MPS-55 Willie Kamm
MPS-56 Joe Kuhel 1
MPS-57 Bob Lemon 9
MPS-58 Freddie Lindstrom 3
MPS-59 Ernie Lombardi 12
MPS-60 Ted Lyons 6
MPS-61 Mickey Mantle 1
MPS-62 Johnny Marcum 1
MPS-63 Rube Marquard
MPS-64 Billy Martin
MPS-65 Joe McCarthy 1
MPS-66 Tug McGraw 4
MPS-67 Joe Medwick
MPS-68 Walt Moryn 1
MPS-69 Hal Newhouser
MPS-70 Lefty O'Doul 2
MPS-71 Amos Otis 1
MPS-72 Homer Peel
MPS-73 Tony Piet
MPS-74 Phil Rizzuto 5
MPS-75 Red Rolfe
MPS-76 Theodore Roosevelt
MPS-77 Edd Roush 4
MPS-78 Johnny Babich
MPS-79 Wes Schulmerich
MPS-80 Joe Sewell 24
MPS-81 Casey Stengel 5
MPS-82 Joe Stripp
MPS-83 Chuck Templeton
MPS-84 Marv Throneberry
MPS-85 Pie Traynor 2
MPS-86 Gee Walker
MPS-87 Lloyd Waner 2
MPS-88 Zack Wheat
MPS-89 Willis Hudlin
MPS-90 Sammy Baugh
MPS-91 Weeb Eubank
MPS-92 Don Hutson
MPS-93 Leo Nomellini
MPS-94 Hank Stram
MPS-95 Emlen Tunnell
MPS-96 Mike Webster 1
MPS-97 Pete Reiser
MPS-98 Jim Lemon
MPS-99 Sam Chapman
MPS-100 Tex Hughson
MPS-101 Billy Jurges 1
MPS-102 Max Lanier 1
MPS-103 Johnny Sain
MPS-104 Birdie Tebbetts 1
MPS-105 Frank Shellenback
MPS-106 Randy Gumpert 2
MPS--107 Pee Wee Reese 10
MPS-108 Freddie Fitzsimmons
MPS-109 Charlie Gehringer 9
MPS-110 Sibby Sisti 4
MPS-111 Johnny Unitas 8
MPS-112 Ford Frick 11
MPS-113 Red Grange
MPS-114 Bud Podbielan
MPS-115 John McCain 1
MPS-116 Bronko Nagurski 4
MPS-117 Nels Potter
MPS-118 William T. Grant
MPS-119 Joseph Henry
MPS-120 Thomas Mann
MPS-121 Jonathan Mayhew Wainwright
MPS-122 Hillary Rodham Clinton 10
MPS-123 Bill Clinton
MPS-124 Kirby Higbe
MPS-125 Bill Voiselle
MPS-126 Vic Lombardi
MPS-127 Ernie Bonham
MPS-128 Elmer Flick
MPS-129 Fred Hancock
MPS-130 Larry Cox
MPS-131 Jimmy Wasdell 1
MPS-132 Doc Marshall
MPS-133 Gus Mancuso 2
MPS-134 Harlond Clift 3
MPS-135 Zeke Bonura 2
MPS-136 Jake Early
MPS-137 Charlie Keller
MPS-138 Jack Russell 2
MPS-139 Clarence Townsley 7
MPS-140 Ival Goodman
MPS-141 Joe Mulligan 1
MPS-142 Ed Linke
MPS-143 John L. Barstow 25
MPS-144 Pearson Menoher
MPS-145 Frank Mahin 5
MPS-146 Vincendon Cottman
MPS-147 Maxwell Murray
MPS-148 Asaph Hall, Jr. 8
MPS-149 George Bushnell
MPS-150 Russell Putnam 12
MPS-151 Eugene Ladd 6
MPS-152 Edgar Cameron
MPS-153 John Kingman
MPS-154 Daniel Van Voorhis
MPS-155 Andrew Hero, Jr.
MPS-156 Sidney Henry
MPS-157 Alexander Clay
MPS-158 Augustus Stanley 7
MPS-159 George Pillsbury
MPS-160 Hamilton Hawkins
MPS-161 P.D. Lochridge 6
MPS-162 Frederick Russell 5
MPS-163 Eugene Foss 4
MPS-164 James Ives
MPS-165 Creed Cox
MPS-166 Richard Williams 25
MPS-167 Eugene Hurd
MPS-168 Thomas Mendenhall 7
MPS-169 William Cruikshank 25
MPS-170 Julius Penn 4
MPS-171 Irving Carr
MPS-172 Frank Scowden 6
MPS-173 William Osborne 8
MPS-174 Clint Hearn
MPS-175 Alfred Sherwood Cheney 25
MPS-176 Frank Parker
MPS-177 Frank Barrett
MPS-178 Walter Reed 7
MPS-179 Wallace DeWitt 6
MPS-180 Edward Montgomery 7
MPS-181 Charles Danforth
MPS-182 Albert Myer
MPS-183 George Read
MPS-184 Harold Smith 8
MPS-185 Carl Reichmann 7
MPS-186 Bob Milliken
MPS-187 Lyle Alzado
MPS-188 Arthur Ashe
MPS-189 Red Auerbach 6
MPS-190 Red Barber
MPS-191 Moe Berg
MPS-192 Joey Bishop
MPS-193 Humphrey Bogart
MPS-194 Ray Bolger
MPS-195 Marlon Brando
MPS-196 Bear Bryant
MPS-197 George Burns
MPS-198 Ken Caminiti 3
MPS-199 Max Carey
MPS-200 Art Carney 1
MPS-201 Johnny Carson
MPS-202 Johnny Cash
MPS-203 Mickey Cochrane
MPS-204 Eddie Collins
MPS-205 Calvin Coolidge
MPS-206 Bing Crosby
MPS-207 Sammy Davis, Jr.
MPS-208 Dizzy Dean 3
MPS-209 Jack Dempsey 11
MPS-210 Don Drysdale
MPS-211 Dale Earnhardt Sr. 3
MPS-212 Thomas Edison
MPS-213 Walter Wilson
MPS-214 Franklin D. Roosevelt 1
MPS-215 Gerald Ford
MPS-216 Nellie Fox
MPS-217 James Garfield
MPS-218 Warren Giles
MPS-219 Jackie Gleason
MPS-220 Cary Grant
MPS-221 Hank Greenberg 10
MPS-222 Margaret Hamilton
MPS-223 Gil Hodges
MPS-224 Herbert Hoover 2
MPS-225 Bob Hope 4
MPS-226 Elston Howard 2
MPS-227 Andrew Johnson
MPS-228 Lyndon B. Johnson 1
MPS-229 Boris Karloff
MPS-230 Robert Kennedy
MPS-231 Darryl Kile
MPS-232 Tom Landry 4
MPS-233 Rocky Marciano
MPS-234 Dean Martin
MPS-235 Audrey Meadows
MPS-236 Burgess Meredith
MPS-237 Byron Nelson 3
MPS-238 Richard Nixon 6
MPS-239 Satchel Paige
MPS-240 Walter Payton
MPS-241 Herb Pennock 1
MPS-242 Kirby Puckett
MPS-243 Dan Quisenberry 11
MPS-244 Branch Rickey
MPS-245 John Ritter
MPS-246 Al Simmons
MPS-247 Frank Sinatra
MPS-248 Payne Stewart
MPS-249 William Howard Taft 3
MPS-250 Jim Thorpe
MPS-251 Harry S. Truman
MPS-252 John Tyler
MPS-253 Bill Veeck
MPS-254 Paul Waner
MPS-255 Andy Warhol 1
MPS-256 Frank Colman
MPS-257 Reggie White
MPS-258 Jesse Haines 5
MPS-259 Harry Hooper 10
MPS-260 George Kelly 3
MPS-261 Al Lopez 3
MPS-262 Allie Reynolds 6
MPS-263 Andy Seminick 1
MPS-264 Augie Galan
MPS-265 Bibb Falk
MPS-266 Bill Baker 1
MPS-267 Bill Kennedy
MPS-268 Bill McCahan 1
MPS-269 Bill Terry 3
MPS-270 Billy Rogell
MPS-271 Bob Muncrief
MPS-272 Bobby Bonds 3
MPS-273 Brooks Lawrence
MPS-274 Bruce Edwards
MPS-275 Burleigh Grimes
MPS-276 Cal Abrams 2
MPS-277 Clem Labine 3
MPS-278 Clete Boyer 2
MPS-279 Cliff Fannin
MPS-280 Dick Kokos
MPS-281 Dixie Howell
MPS-282 Don White
MPS-283 Early Wynn 4
MPS-284 Eddie Mayo
MPS-285 Eddie Stanky
MPS-286 Ewell Blackwell
MPS-287 Ferris Fain
MPS-288 Frank Crosetti 2
MPS-289 George Kell 19
MPS-290 George McQuinn
MPS-291 Hal Epps
MPS-292 Hank Borowy
MPS-293 Harry Brecheen 2
MPS-294 Harvey Kuenn
MPS-295 Herb Score 1
MPS-296 Hoyt Wilhelm 3
MPS-297 Jack Banta
MPS-298 Jack Hallett
MPS-299 Jim Turner 1
MPS-300 Joe Black
MPS-301 Joe Hatten 1
MPS-302 Joe Ostrowski 1
MPS-303 John Stoneham
MPS-304 Johnny Hopp
MPS-305 Johnny Lindell
MPS-306 Johnny Mize 4
MPS-307 Johnny Podres
MPS-308 Johnny Vander Meer 2
MPS-309 Ken Burkhart 1
MPS-310 Lew Fonseca 2
MPS-311 Lou Boudreau 3
MPS-312 Mark Fidrych 2
MPS-313 Max Surkont 2
MPS-314 Mickey Owen 2
MPS-315 Monte Kennedy
MPS-316 Paul Hopkins
MPS-317 Preacher Roe
MPS-318 Ray Dandridge
MPS-319 Ray Lamanno
MPS-320 Ray Shore 1
MPS-321 Red Embree
MPS-322 Richie Ashburn
MPS-323 Rocky Nelson 1
MPS-324 Rollie Stiles
MPS-325 Rube Walberg
MPS-326 Thurman Tucker 2
MPS-327 Tony Cuccinello
MPS-328 Vic Raschi 8
MPS-329 Whitey Kurowski
MPS-330 Willie Stargell 2
MPS-331 Zack Taylor
MPS-332 Jack Knott 1
Cut Signature Relics
Each Cut Signature Relic is a one-of-one.
SCS1 Babe Ruth
SCS2 Roger Maris
SCS3 Ty Cobb
SCS4 Rogers Hornsby
SCS5 Roy Campanella
SCS6 Honus Wagner
SCS7 Mickey Mantle
SCS8 George Sisler
SCS9 Tris Speaker
SCS10 Mel Ott
SCS11 Eddie Mathews
SCS12 Warren Spahn
SCS13 Johnny Mize
SCS14 Lou Gehrig
SCS15 Hank Greenberg
SCS16 Thurman Munson
SCS17 Jackie Robinson
SCS18 Jimmie Foxx
SCS19 Willie Stargell
SCS20 Dizzy Dean