2009 Upper Deck X
Description
2009 Upper Deck X is a 100-card set released in August 4th, 2009. Each six-card Hobby pack will yield one die-cut parallel and one Xpoenetial insert. Each 24-pack Hobby box will yield one game-used card. Each 20-box case will yield one Printing Plate and one UDX Signature.
Distribution
24 packs per box, six cards per pack (MSRP: $2). 20 boxes per case.
Reviews
http://crackinwax.wordpress.com/2009/08/02/2009-upper-deck-x%C2%A0the-1-pack-review/
Insertion Ratios
| Cards | Total Cards | Numbered To | Odds |
| --- | --- | --- | --- |
| Base | 100 | - | 4:1 |
| Die-Cut | 100 | - | one-per-pack |
| Xponential X | 75 | - | XP |
| Xponential X2 | 45 | - | XP |
| Xponential X3 | 35 | - | XP |
| Xponential X4 | 25 | - | XP |
| Xponential X5 | 15 | - | XP |
| Xponential X6 | 5 | - | XP |
| Printing Plates | 300* | four for each | 1:480 |
| 20th Anniversary | ? | - | 1:8 |
| Michael Jackson Icons | 4 | - | ? |
| UDX Memorabilia | 88 | - | 1:24 |
| 20th Anniversary Memorabilia | ? | - | 1:960 |
| Upper Deck X Signatures | 7 | - | 1:480 |
* A set of four Printing Plates were randomly inserted for the 100-card base set and all six Xponential insert sets.
XP: One Xponential insert per pack.
Checklist
Base Set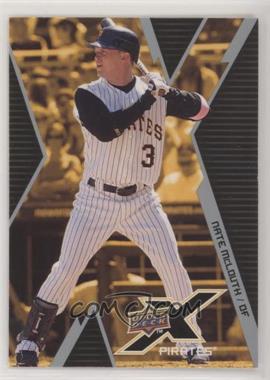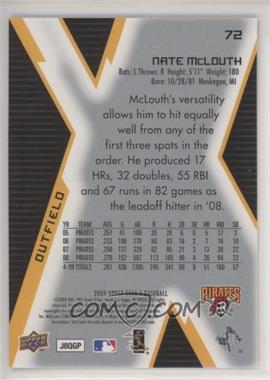 1 Dan Haren
2 Chris B. Young
3 Brandon Webb
4 Chipper Jones
5 Brian McCann
6 Nick Markakis
7 Brian Roberts
8 Kevin Youkilis
9 Josh Beckett
10 Jonathan Papelbon
11 Jacoby Ellsbury
12 Dustin Pedroia
13 David Ortiz
14 Daisuke Matsuzaka
15 Rich Harden
16 Alfonso Soriano
17 Derrek Lee
18 Carlos Zambrano
19 Aramis Ramirez
20 Paul Konerko
21 Jermaine Dye
22 Carlos Quentin
23 Jay Bruce
24 Edinson Volquez
25 Brandon Phillips
26 Victor Martinez
27 Travis Hafner
28 Kerry Wood
29 Grady Sizemore
30 Cliff Lee
31 Garrett Atkins
32 Miguel Cabrera
33 Magglio Ordonez
34 Carlos Guillen
35 Hanley Ramirez
36 Dan Uggla
37 Miguel Tejada
38 Lance Berkman
39 Carlos Lee
40 Jose Guillen
41 Alex Gordon
42 Vladimir Guerrero
43 Torii Hunter
44 Bobby Abreu
45 Russell Martin
46 Matt Kemp
47 Manny Ramirez
48 Ryan Braun
49 Prince Fielder
50 Corey Hart
51 Joe Nathan
52 Justin Morneau
53 Joe Mauer
54 Jose Reyes
55 Johan Santana
56 Francisco Rodriguez
57 David Wright
58 Carlos Beltran
59 Mark Teixeira
60 Andy Pettitte
61 Joba Chamberlain
62 Derek Jeter
63 Chien-Ming Wang
64 CC Sabathia
65 Alex Rodriguez
66 Matt Holliday
67 Jason Giambi
68 Jack Cust
69 Ryan Howard
70 Jimmy Rollins
71 Chase Utley
72 Nate McLouth
73 Ryan Doumit
74 Jake Peavy
75 Adrian Gonzalez
76 Tim Lincecum
77 Aaron Rowand
78 Randy Johnson
79 Ken Griffey, Jr.
80 Ichiro
81 Felix Hernandez
82 Ryan Ludwick
83 Rick Ankiel
84 Albert Pujols
85 Scott Kazmir
86 Evan Longoria
87 Carl Crawford
88 B.J. Upton
89 Josh Hamilton
90 Ian Kinsler
91 Vernon Wells
92 Roy Halladay
93 Alex Rios
94 Adam Dunn
95 Ryan Zimmerman
96 Rick Porcello RC
97 Colby Rasmus (RC)
98 James McDonald RC
99 Koji Uehara RC
100 Derek Holland RC
Parallels
Die-Cuts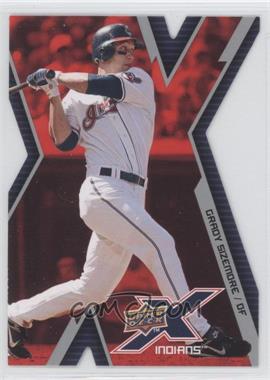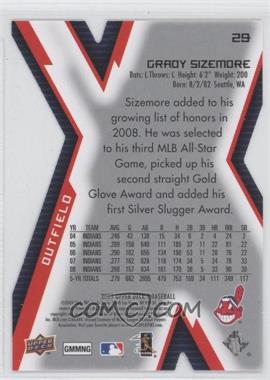 All 100 base set cards are available in a one-per-pack Die-Cut parallel.
Printing Plates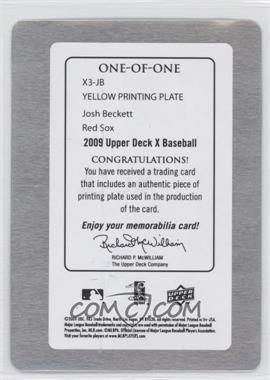 A set of four Printing Plates were randomly inserted for each base card AND all Xponential inserts (see below).
Inserts
Xponential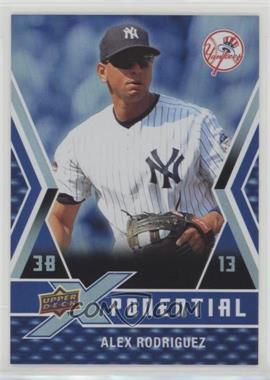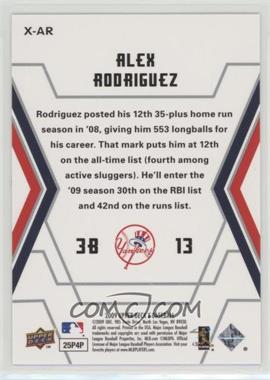 X-AB A.J. Burnett
X-AG Adrian Gonzalez
X-AP Albert Pujols
X-AR Alex Rodriguez
X-AS Alfonso Soriano
X-AZ Aramis Ramirez
X-BA Bobby Abreu
X-BE Josh Beckett
X-BM Brian McCann
X-BP Brandon Phillips
X-BU B.J. Upton
X-BW Brandon Webb
X-CB Carlos Beltran
X-CC Carl Crawford
X-CH Cole Hamels
X-CJ Chipper Jones
X-CL Carlos Lee
X-CQ Carlos Quentin
X-CS CC Sabathia
X-CU Chase Utley
X-CW Chien-Ming Wang
X-CZ Carlos Zambrano
X-DH Dan Haren
X-DJ Derek Jeter
X-DL Derrek Lee
X-DM Daisuke Matsuzaka
X-DO David Ortiz
X-DP Dustin Pedroia
X-DU Dan Uggla
X-DW David Wright
X-EL Evan Longoria
X-EV Edinson Volquez
X-FH Felix Hernandez
X-FR Francisco Rodriguez
X-GE Geovany Soto
X-GS Grady Sizemore
X-HA Travis Hafner
X-HO Ryan Howard
X-HR Hanley Ramirez
X-IK Ian Kinsler
X-IS Ichiro
X-JB Jay Bruce
X-JD Jermaine Dye
X-JE Jacoby Ellsbury
X-JG Jason Giambi
X-JH Josh Hamilton
X-JM Joe Mauer
X-JP Jake Peavy
X-JR Jimmy Rollins
X-JS Johan Santana
X-KG Ken Griffey, Jr.
X-KY Kevin Youkilis
X-LB Lance Berkman
X-MA Nick Markakis
X-MC Miguel Cabrera
X-MH Matt Holliday
X-ML Mike Lowell
X-MO Magglio Ordonez
X-MR Manny Ramirez
X-MT Mark Teixeira
X-PA Jonathan Papelbon
X-PF Prince Fielder
X-RA Rick Ankiel
X-RB Ryan Braun
X-RE Jose Reyes
X-RH Roy Halladay
X-RJ Randy Johnson
X-RM Russell Martin
X-RZ Ryan Zimmerman
X-SK Scott Kazmir
X-TE Miguel Tejada
X-TH Torii Hunter
X-TL Tim Lincecum
X-VG Vladimir Guerrero
X-VW Vernon Wells
Xponential X2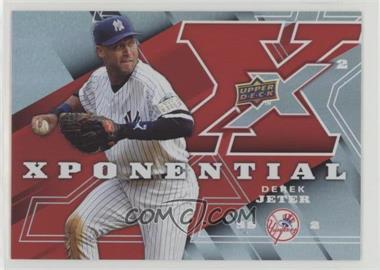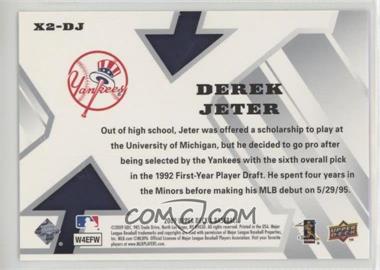 X2-AG Adrian Gonzalez
X2-AP Albert Pujols
X2-AR Alex Rodriguez
X2-AS Alfonso Soriano
X2-AZ Aramis Ramirez
X2-BU B.J. Upton
X2-BW Brandon Webb
X2-CB Carlos Beltran
X2-CC Carl Crawford
X2-CJ Chipper Jones
X2-CS CC Sabathia
X2-CU Chase Utley
X2-CZ Carlos Zambrano
X2-DJ Derek Jeter
X2-DL Derrek Lee
X2-DO David Ortiz
X2-DW David Wright
X2-EV Edinson Volquez
X2-GS Grady Sizemore
X2-HR Hanley Ramirez
X2-IK Ian Kinsler
X2-IS Ichiro Suzuki
X2-JB Josh Beckett
X2-JD Jermaine Dye
X2-JH Josh Hamilton
X2-JM Joe Mauer
X2-JP Jonathan Papelbon
X2-JR Jimmy Rollins
X2-JS Johan Santana
X2-KG Ken Griffey Jr.
X2-LB Lance Berkman
X2-MC Miguel Cabrera
X2-MH Matt Holliday
X2-MO Magglio Ordonez
X2-MR Manny Ramirez
X2-MT Mark Teixeira
X2-PE Jake Peavy
X2-PF Prince Fielder
X2-RA Rick Ankiel
X2-RB Ryan Braun
X2-RE Jose Reyes
X2-RH Ryan Howard
X2-RJ Randy Johnson
X2-RM Russell Martin
X2-VG Vladimir Guerrero
Xponential X3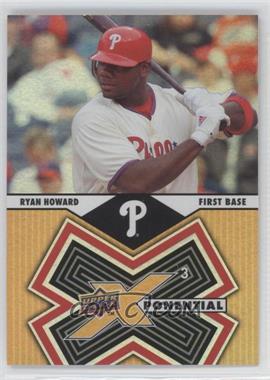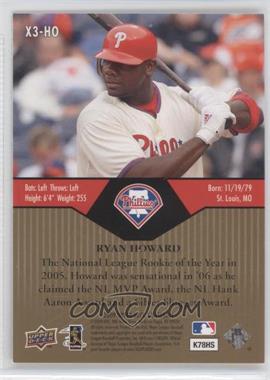 X3-AG Adrian Gonzalez
X3-AP Albert Pujols
X3-AR Alex Rodriguez
X3-AS Alfonso Soriano
X3-AZ Aramis Ramirez
X3-BU B.J. Upton
X3-BW Brandon Webb
X3-CB Carlos Beltran
X3-CJ Chipper Jones
X3-CU Chase Utley
X3-DJ Derek Jeter
X3-DL Derrek Lee
X3-DO David Ortiz
X3-DW David Wright
X3-GS Grady Sizemore
X3-HO Ryan Howard
X3-HR Hanley Ramirez
X3-IS Ichiro
X3-JB Josh Beckett
X3-JD Jermaine Dye
X3-JH Josh Hamilton
X3-JP Jake Peavy
X3-JR Jimmy Rollins
X3-JS Johan Santana
X3-KG Ken Griffey, Jr.
X3-LB Lance Berkman
X3-MC Miguel Cabrera
X3-MH Matt Holliday
X3-MR Manny Ramirez
X3-MT Mark Teixeira
X3-PF Prince Fielder
X3-RB Ryan Braun
X3-RE Jose Reyes
X3-RJ Randy Johnson
X3-VG Vladimir Guerrero
Xponential X4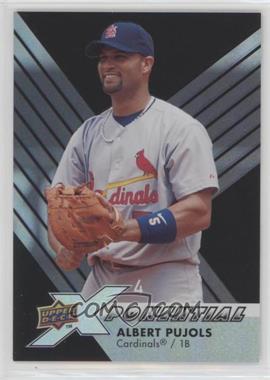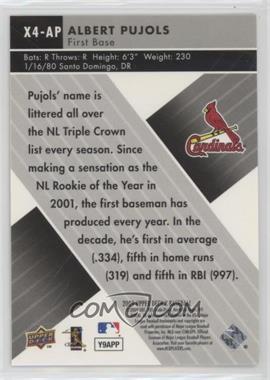 X4-AP Albert Pujols
X4-AR Alex Rodriguez
X4-AS Alfonso Soriano
X4-CB Carlos Beltran
X4-CU Chase Utley
X4-DJ Derek Jeter
X4-DO David Ortiz
X4-DW David Wright
X4-GS Grady Sizemore
X4-HR Hanley Ramirez
X4-IS Ichiro
X4-JB Josh Beckett
X4-JH Josh Hamilton
X4-JP Jake Peavy
X4-JR Jose Reyes
X4-JS Johan Santana
X4-KG Ken Griffey, Jr.
X4-MH Matt Holliday
X4-MR Manny Ramirez
X4-MT Mark Teixeira
X4-PF Prince Fielder
X4-RB Ryan Braun
X4-RH Ryan Howard
X4-RJ Randy Johnson
X4-VG Vladimir Guerrero
Xponential X5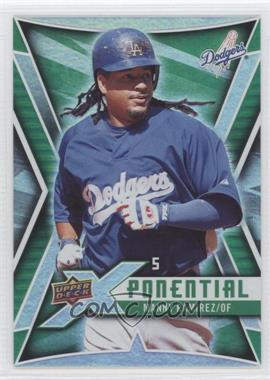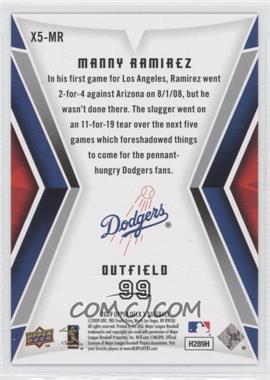 X5-AP Albert Pujols
X5-AR Alex Rodriguez
X5-AS Alfonso Soriano
X5-CU Chase Utley
X5-DJ Derek Jeter
X5-DO David Ortiz
X5-DW David Wright
X5-IS Ichiro
X5-JP Jake Peavy
X5-JR Jose Reyes
X5-KG Ken Griffey, Jr.
X5-MR Manny Ramirez
X5-RB Ryan Braun
X5-RH Ryan Howard
X5-RJ Randy Johnson
Xponential X6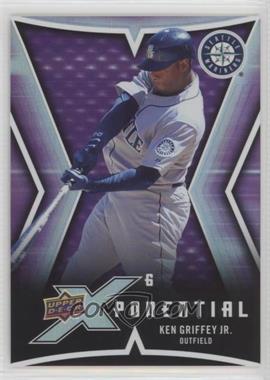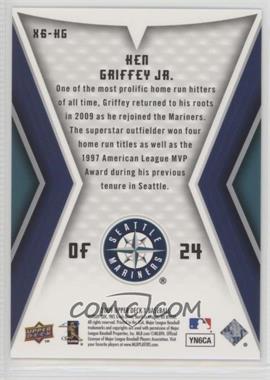 X6-AP Albert Pujols
X6-AR Alex Rodriguez
X6-DJ Derek Jeter
X6-KG Ken Griffey, Jr.
X6-RJ Randy Johnson
20th Anniversary
See 2009 Upper Deck 20th Anniversary.
Michael Jackson Icons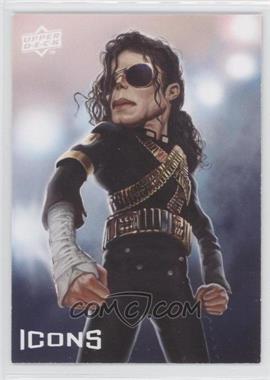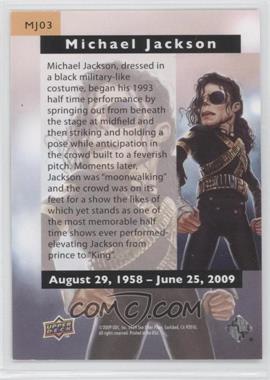 About two weeks before X's release, Upper Deck announced the late inclusion of a four-card tribute set to Michael Jackson, who died in June. Each card is a caricature (for licensing purposes) and is branded under the Icons marque.
The same four cards would also be issued in packs of 2009 Upper Deck First Edition Football.
MJ1 Michael Jackson
MJ2 Michael Jackson
MJ3 Michael Jackson
MJ4 Michael Jackson
Autographs and Game-Used
UDX Memorabilia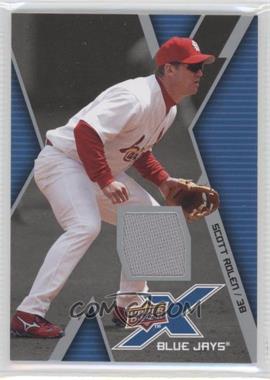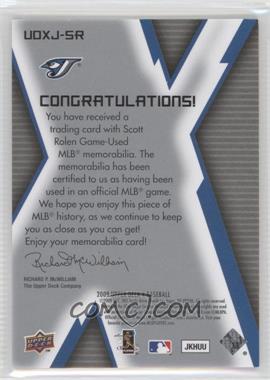 UDXJ-AE Andre Ethier
UDXJ-AM Andrew Miller
UDXJ-AN Rick Ankiel SP
UDXJ-AR Aaron Rowand
UDXJ-BA Bronson Arroyo
UDXJ-BD Blake DeWitt
UDXJ-BE Josh Beckett
UDXJ-BM Brian McCann
UDXJ-BP Brad Penny
UDXJ-BW Billy Wagner
UDXJ-BZ Barry Zito
UDXJ-CA Chris Carpenter
UDXJ-CD Carlos Delgado
UDXJ-CG Carlos Guillen
UDXJ-CJ Conor Jackson
UDXJ-CL Carlos Lee
UDXJ-CU Michael Cuddyer
UDXJ-CY Chris B. Young
UDXJ-CZ Carlos Zambrano
UDXJ-DH Dan Haren
UDXJ-DJ Derek Jeter
UDXJ-DL Derrek Lee
UDXJ-DO David Ortiz
UDXJ-DY Delmon Young
UDXJ-EC Eric Chavez
UDXJ-EL Evan Longoria
UDXJ-FL Francisco Liriano
UDXJ-FP Felipe Paulino
UDXJ-GA Garrett Atkins
UDXJ-GO Alex Gordon
UDXJ-GR Curtis Granderson
UDXJ-GS Grady Sizemore
UDXJ-HA Corey Hart
UDXJ-HO Trevor Hoffman
UDXJ-HP Hunter Pence
UDXJ-JB Jeff Baker
UDXJ-JC Joba Chamberlain
UDXJ-JD Jermaine Dye
UDXJ-JE Jacoby Ellsbury
UDXJ-JF Jeff Francoeur
UDXJ-JG Jeremy Guthrie
UDXJ-JH Jeremy Hermida
UDXJ-JJ Josh Johnson
UDXJ-JK Jason Kubel
UDXJ-JL James Loney
UDXJ-JM Joe Mauer
UDXJ-JN Joe Nathan
UDXJ-JO Josh Barfield
UDXJ-JP Jake Peavy
UDXJ-JT Jim Thome
UDXJ-JU Justin Upton
UDXJ-JW Jered Weaver
UDXJ-JZ Joel Zumaya
UDXJ-KJ Kelly Johnson
UDXJ-KK Kevin Kouzmanoff
UDXJ-KM Kendrys Morales
UDXJ-MC Miguel Cabrera
UDXJ-MH Matt Holliday
UDXJ-MI Kevin Millwood
UDXJ-MK Matt Kemp
UDXJ-ML Mike Lowell
UDXJ-MO Justin Morneau
UDXJ-MR Manny Ramirez
UDXJ-MY Michael Young
UDXJ-OR Magglio Ordonez
UDXJ-PA Jonathan Papelbon
UDXJ-PE Jhonny Peralta
UDXJ-PH Phil Hughes
UDXJ-PK Paul Konerko
UDXJ-PO Jorge Posada
UDXJ-RA Aramis Ramirez
UDXJ-RB Ryan Braun
UDXJ-RC Robinson Cano
UDXJ-RF Rafael Furcal
UDXJ-RH Rich Hill
UDXJ-RI Alex Rios
UDXJ-RM Russell Martin
UDXJ-RO Roy Oswalt
UDXJ-RT Ramon Troncoso
UDXJ-SR Scott Rolen
UDXJ-TG Troy Glaus
UDXJ-TH Torii Hunter
UDXJ-TR Travis Hafner
UDXJ-VG Vladimir Guerrero
UDXJ-WI Josh Willingham
UDXJ-YO Kevin Youkilis
20th Anniversary Memorabilia
See 2009 Upper Deck 20th Anniversary.
Upper Deck X Signatures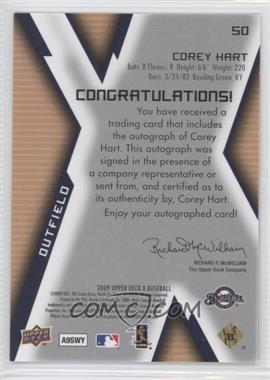 NOTE: A Signature of Ken Griffey, Jr. exists. Griffey was on the provisional checklist issued by Upper Deck but not believed to exist for some time as it was not listed in the standard catalog for this set. However, in late 2022, a collector told BCP that he owned four copies and has seen a fifth copy in the wild.

6 Nick Markakis
12 Dustin Pedroia
23 Jay Bruce
24 Edinson Volquez
25 Brandon Phillips
50 Corey Hart
79 Ken Griffey, Jr.
98 James McDonald