Bowman Under Armour
Description
Bowman Under Armour is a series of card sets released in conjunction with the Under Armour All-American Baseball Game, an annual all-star game featuring some of America's best high school players. The event was started by the high school recruiting service Baseball Factory in 2008 and has been played every summer ever since.
The Under Armour cards were produced and distributed similarly to the Bowman AFLAC cards -- and in some cases featured some of the same players.
Beginning with the 2011 Topps began producing a card set for each game -- including on-card autographs. Since all players in the game were entering their senior year of high school, Topps could not release the autographs until after they had signed a professional contract (and not all players did).
Checklist
2011
Autographs
BB Byron Buxton 12BowDraft 233
CK Carson Kelly 13BOW 225
GC Gavin Cecchini 12BowDraft 235
JB Jose Berrios 13BOW 225
JC Jamie Callahan 13BOW 225
JV Jesmuel Valentin 13BOW 225
LB Lewis Brinson 14BOW 235
MO Matt Olsen 13BOW 225
NT Nick Travieso 13BOW 225
RR Ryan Ripken 15BOW 200
ST Stryker Trahan 12BowDraft 235
TG Tyler Gonzalez 13BOW 225
TH Ty Hensley 12BowDraft 235
AA Anthony Alford 16BOW
2012
UA-AB A.J. Bogucki
UA-AJ Alex Jackson
UA-AM Austin Meadows
UA-BA Brady Aiken
UA-BM Brett Morales
UA-BM Billy McKinney
UA-BN Brian Navarreto
UA-CF Clint Frazier
UA-CH Clinton Hollon
UA-CJ Connor Jones
UA-CK Chris Kohler
UA-CR Chris Rivera
UA-CR Corey Ray
UA-DB Derik Beauprez
UA-DD Dustin Driver
UA-DD Dalton Dulin
UA-DS Dominic Smith
UA-HG Hunter Green
UA-HH Hunter Harvey
UA-IH Ian Hernanez
UA-IW Ivan Wilson
UA-JB Jared Brasher
UA-JD Jonathan Denny
UA-JM Joey Martarano
UA-JP J.P. Crawford
UA-JW Justin Williams
UA-KC Kacy Clemens
UA-KW K.J. Woods
UA-LD Lewin Diaz
UA-LT Lucas Tirado
UA-MM Matt McPhearson
UA-NC Nick Ciuffio
UA-OM Oscar Mercado
UA-RT Robert Tyler
UA-TB Trey Ball
UA-TH Thomas Hatch
UA-TM Terry McClure
UA-ZC Zach Collins
Autographs
UA-AJ Alex Jackson 14BowDraft 199
UA-AM Austin Meadows 13BowDraft 220
UA-BM Billy McKinney 13BowDraft 220
UA-CF Clint Frazier 13BowDraft 220
UA-DS Dominic Smith 13BowDraft 220
UA-HH Hunter Harvey 14BOW 235
UA-JD Jon Denney 14BowChro 225
UA-JP J.P. Crawford 13BowDraft 220
UA-JW Justin Williams 13BowDraft 220
UA-MM Matt McPhearson 14BOW 235
UA-NC Nick Ciuffo 13BowDraft 220
UA-OM Oscar Mercado 13BowDraft 220
UA-TB Trey Ball 13BowDraft 220
2013
1 Dazmon Cameron
4 Jacob Gatewood
5 Michael Gettys
9 Alex Jackson
15 Carson Sands
16 Touki Toussaint
17 Chase Vallot
18 Alex Verdugo
AB Alec Brown
AL Alex Lange
AP Alexis Pantoja
CD Dylan Cease
CJ Cobi Johnson
CM Corbin Martin
DD Darius Day
DP David Peterson
FG Foster Griffin
GD Gregory Deichmann
GH Grant Hockin
GR Gilberto Rodriguez
LD Luke Dykstra
MH Monte Harrison
MK Michael Kopech
MM Micah Miniard
MR Milton Ramos
MW Marcus Wilson
NG Nelson Gomez
RJ Ryan Johnson
SG Stone Garrett
SH Sam Henges
TS Tim Susmara
WR Willie Rios
APA Alexander Paredes
CVA Cameron Varga
GHO Grant Holmes
JGA Joe Gatto
NGO Nicholas Gordon
Autographs
5 Michael Gettys 15BOW 200
6 Nick Gordon 14BowDraft 199
7 Foster Griffin 14BowDraft 199
8 Grant Holmes 14BowChro 225
15 Carson Sands 15BOW 200
16 Touki Toussaint 15BOW 200
17 Chase Vallot 15BOW 200
18 Alex Verdugo 15BOW 200
MK Michael Kopech 17BowChro 199
1 Dylan Cease 17BowChro 199
2014
UAA1 Luken Baker
UAA2 Chris Betts
UAA3 Hunter Bowling
UAA4 Dazmon Cameron
UAA5 Justin Cohen
UAA6 Devin Davis
UAA7 Gray Fenter
UAA8 Mitchell Hansen
UAA9 Ke'Bryan Hayes
UAN1 Beau Burrows
UAN2 Kody Clemens
UAN3 Wyatt Cross
UAN4 Kyle Dean
UAN5 Justin Hooper
UAN6 Ryan Johnson
UAN7 Anthony Molina
UAN8 Kyle Molnar
UAN9 Ryan Mountcastle
UAA10 Juan Hillman
UAA11 Alonzo Jones, Jr.
UAA12 Mike Nikorak
UAA13 Brendan Rodgers
UAA14 Ashe Russell
UAA15 Cole Sands
UAA16 Kyle Tucker
UAA17 Seth Beer
UAA18 Bryan Hoeing
UAA19 LT Tolbert
UAA20 Kyler Murray
UAA21 Demi Orimoloye
UAN10 Josh Naylor
UAN11 Cal Raleigh
UAN12 Franklin Reyes
UAN13 Austin Riley
UAN14 Sati Santa Cruz
UAN15 Nicholas Chumpert
UAN16 Thomas Szapucki
UAN17 Corey Sangari
UAN18 Starling Heredia
UAN19 Cole McKay
UAN20 Nick Plummer
Autographs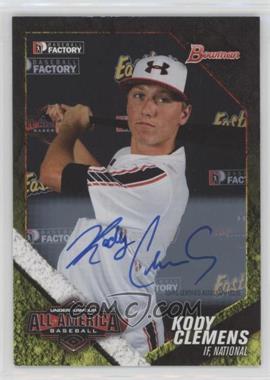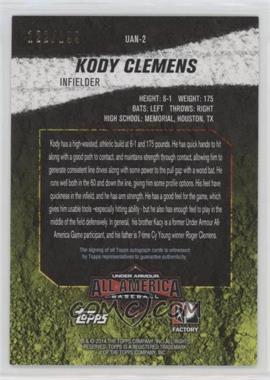 UAN1a Beau Burrows 15BowChro 199
UAA13a Brendan Rodgers 15BowChro 199
UAA10 Juan Hillman 17BOW 199
UAN2 Kody Clemens 18BowDraft 199
UAA17 Seth Beer 19BowChro 199
2015
Autographs
UAA11 Thomas Jones 17BOW 199
UAA13a Carter Kieboom 16 BowDraft 225
UAA13b Carter Kieboom 17 BowDraft 199
UAA17 Alex Speas 16 BowDraft 225
UAA18 Colton Welker 17BowChro 199
UAA4 Will Benson 16 BowDraft 225
UAN10 Jesus Luzardo 16 BowDraft 225
UAN13 Delvin Perez 16 BowDraft 225
UAN14 Riley Pint 16 BowDraft 225
UAN18 Forrest Whitley 17BOW 199
UAN19 Andy Yerzy 16 BowDraft 225
UAN20 Taylor Trammell 17BOW 199
UAN3 Bo Bichette 17BOW 199
2016
Autographs
Ryan Vilade 18BOW 199
Shane Baz 18BOW 199
MJ Melendez 18BOW 199
UAA-20 Drew Waters 20BowChro 199
UAA-5 DL Hall 20BowChro 199
UAA2 Nick Allen 18BOW 199
UAA3 Triston Casas 19BOW 199
UAA4 Hunter Greene 18BOW 199
UAA7 Quentin Holmes 17BowDraft 199
UAA9 Royce Lewis 17BowDraft 199
UAN1 Jordon Adell 17BowDraft 199
UAN11 Joe Gray 18BowDraft 199
UAN14 Nick Pratto 17BowDraft 199
UAN16 Heliot Ramos 18BOW 199
2017
Autographs
Matthew Liberatore 19BowChro 199
Alex Thomas 19BowChro 199
Mike Siani 19BowChro 199
Ethan Hankins 19BowChro 199
UAA1 Jordyn Adams 19BOW 199
UAA12 Jarred Kelenic 18BowDraft 199
UAA2 Blaze Alexander 19BOW 199
UAA8 Nolan Gorman 18BowDraft 199
UAN-10 Jaden Hill 21BowDraft 199
UAN-19 Austin Wells 21BowDraft 199
UAN-20 Cole Wilcox 21BOW 199
UAN-4 Denzel Clarke 21BowDraft 199
UAN12 Bo Naylor 19BOW 199
UAN8 Ryan Weathers 18BowDraft 199
UAN9 Jordan Groshans 19BOW 199
2018
Autographs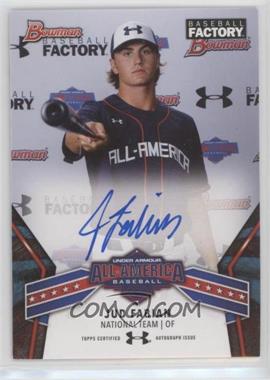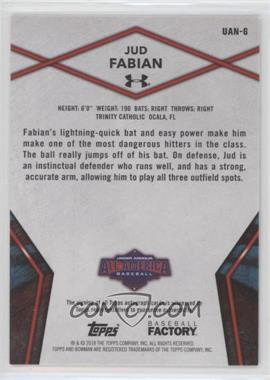 UAA-10 Gunnar Henderson 20BOW 199
UAA-18 Matthew Thompson 21BowChro 199
UAA-19 Anthony Volpe 20BowChro 199
UAA-20 Bobby Witt, Jr. 20BOW 199
UAN-10 Rece Hinds 19BowDraft 199
UAN-14 Quinn Priester 20BOW 199
UAN-16 Erik Rivera 20BOW 199
UAN-2 Matthew Allan 21BowChro 199
UAN-5 Daniel Espino 20BOW 199
UAN-6 Jud Fabian 19BowDraft 199
2019
Autographs
UAA-14 Drew Romo 20BowDraft 199
UAA-4 Robert Hassell 21BOW 183
UAA-5 Ben Hernandez 21BowChro 199
UAA-6 Ed Howard 20BowDraft 199
UAA-7 Jared Jones 21BOW 199
UAA-8 Blaze Jordan 21BOW 199
UAN-1 Werner Blakely 21BowChro 199
UAN-10 Jared Kelley 21BOW 199
UAN-11 Coby Mayo 21BowChro 199
UAN-15 Andrew Painter 21BowDraft 199
UAN-20 Zac Veen 20BowDraft 199
UAN-6 Pete Crow-Armstrong 20BowDraft 199
UAN-8 Austin Hendrick 20BowDraft 199
2020
Autographs
2021
Autographs
2022
Autographs
2023
Blake Mitchell DRAFT
Bryce Eldridge DRAFT
Colt Emerson DRAFT
Adrian Santana DRAFT
Autographs