1988 Donruss The Rookies
Description
1988 Donruss The Rookies is a 56-card set. This set was distributed exclusively in factory set form in a small, cellophane-wrapped, green and black box exclusively through hobby dealers. Each set also includes a Stan Musial mini puzzle. Card fronts are similar in design to the 1988 Donruss set except for the presence of "The Rookies" logo in the lower right corner and a green and black border instead of a blue and black border on the fronts.
Extended Rookie Cards in this set include Brady Anderson, Edgar Martinez, and Walt Weiss. Notable early cards were issued of Roberto Alomar, Mark Grace and Jay Buhner; but because all three appeared in '88 Donruss, their Donruss The Rookies cards are NOT considered XRCs.
Distribution
Factory set: 56 cards plus one Stan Musial mini puzzle. Hobby only. 60 sets per case.
Reviews
Checklist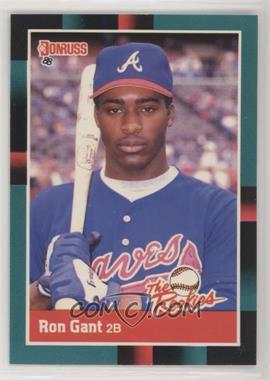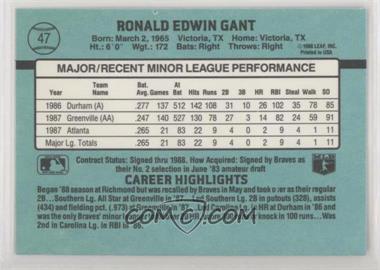 1 Mark Grace
2 Mike Campbell
3 Todd Frohwirth
4 Dave Stapleton
5 Shawn Abner
6 Jose Cecena
7 Dave Gallagher
8 Mark Parent XRC
9 Cecil Espy XRC
10 Pete Smith
11 Jay Buhner
12 Pat Borders XRC
13 Doug Jennings
14 Brady Anderson XRC
15 Pete Stanicek
16 Roberto Kelly XRC
17 Jeff Treadway
18 Walt Weiss XRC
19 Paul Gibson
20 Tim Crews
21 Melido Perez
22 Steve Peters
23 Craig Worthington
24 John Trautwein
25 DeWayne Vaughn
26 David Wells XRC
27 Al Leiter
28 Tim Belcher
29 Johnny Paredes
30 Chris Sabo XRC
31 Damon Berryhill XRC
32 Randy Milligan
33 Gary Thurman
34 Kevin Elster
35 Roberto Alomar
36 Edgar Martinez
37 Todd Stottlemyre XRC
38 Joey Meyer
39 Carl Nichols
40 Jack McDowell
41 Jose Bautista XRC
42 Sil Campusano
43 John Dopson
44 Jody Reed
45 Darrin Jackson XRC
46 Mike Capel
47 Ron Gant XRC
48 John Davis
49 Kevin Coffman
50 Cris Carpenter
51 Mackey Sasser
52 Luis Alicea XRC
53 Bryan Harvey XRC
54 Steve Ellsworth
55 Mike Macfarlane XRC
56 Checklist 1-56
Donruss
Triopoly Era:
Junk Wax Era:
Post Junk Wax Era:
Pinnacle Brands Era:
Donruss-Playoff Era:
Panini America Era:
---
Parallel Brands:
---
All-Stars:
Highlights:
The Rookies:
Baseball's Best:
---
Other Donruss Brands: