1990 Donruss Learning Series
Description
1990 Donruss Learning Series is a 55-card set that served as part of an educational packet for elementary and middle school students.
The cards were issued in two formats. Third and Fourth Grade teachers received the cards, a historical timeline that relates events in baseball to major historical events, additional 1990 Donruss wax packs, and a teacher's guide that focused on several academic subjects. Grades 5 through 8 received the cards, a teacher's guide designed for older students, and a 14-minute video shot at Chicago's Wrigley Field. Each set came packaged with a 2 1/2" X 3 1/2" Carl Yastrzemski mini-puzzle.
The design of the set is identical to that of the '90 Donruss base set, with the exception of a "Learning Series" logo on each card.
Distribution
Factory set distributed exclusively to Elementary and Middle Schools.
Reviews
Checklist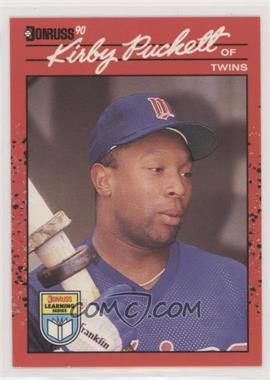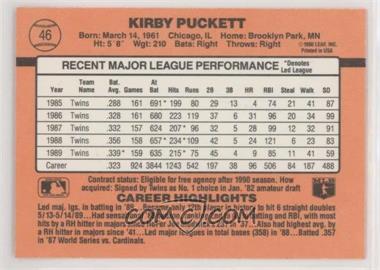 1 George Brett DK
2 Kevin Mitchell
3 Andy Van Slyke
4 Benito Santiago
5 Gary Carter
6 Jose Canseco
7 Rickey Henderson
8 Ken Griffey, Jr.
9 Ozzie Smith
10 Dwight Gooden
11 Ryne Sandberg DK
12 Don Mattingly
13 Ozzie Guillen
14 Dave Righetti
15 Rick Dempsey
16 Tom Herr
17 Julio Franco
18 Von Hayes
19 Cal Ripken, Jr.
20 Alan Trammell
21 Wade Boggs
22 Glenn Davis
23 Will Clark
24 Nolan Ryan
25 George Bell
26 Cecil Fielder
27 Gregg Olson
28 Tim Wallach
29 Ron Darling
30 Kelly Gruber
31 Shawn Boskie
32 Mike Greenwell
33 Dave Parker
34 Joe Magrane
35 Dave Stewart
36 Kent Hrbek
37 Robin Yount
38 Bo Jackson
39 Fernando Valenzuela
40 Sandy Alomar
41 Lance Parrish
42 Candy Maldonado
43 Mike LaValliere
44 Jim Abbott
45 Edgar Martinez
46 Kirby Puckett
47 Delino DeShields
48 Tony Gwynn
49 Carlton Fisk
50 Mike Scott
51 Barry Larkin
52 Andre Dawson
53 Tom Glavine
54 Tom Browning
55 Checklist Card
Donruss
Triopoly Era:
Junk Wax Era:
Post Junk Wax Era:
Pinnacle Brands Era:
Donruss-Playoff Era:
Panini America Era:
---
Parallel Brands:
---
All-Stars:
Highlights:
The Rookies:
Baseball's Best:
---
Other Donruss Brands: